December 9, 2010
Hidden Corn Based Ingredients
Gluten Free Society recognizes that corn gluten is a harmful component for the gluten sensitive.  (see links below)
Selected Studies on the detrimental effects of corn gluten:
To Better help those trying to adhere to a TRUE gluten free diet, we have comprised a list of foods and products that contain corn.
**Although this is a comprehensive list, it should be noted that it is not representative of all hidden sources of corn.  Corn and corn by products are used ubiquitously in thousands of foods and commercial applications.
Ingredients that definitely contain corn:
Corn alcohol
Corn chips
Corn gluten
Corn extract
Corn flakes
Corn flour
Corn fritters
Corn oil – corn oil margarine
Corn meal
Corn puffs cereal
Corn starch
Corn sweetener
Corn sugar  (dextrose, Dyno, Cerelose, Puretose, Sweetose, glucose are all possibilities)
Corn syrup
Corn syrup solids
Corn
Popcorn
Corn meal
Cornstarch
Corn flour
Corn tortillas
Grits
High fructose corn syrup
Hominy
Hydrolyzed corn
Hydrolyzed corn protein
Maize
Modified corn starch
Polenta
Tamales (coating)
Taco shells
Vegetable oil
Ingredients that may contain corn. Not all of these terms are definitively derived from corn, but they can be.  Use with caution:
Acetic acid
Alcohol
Alpha tocopherol
Artificial flavorings
Artificial sweeteners
Ascorbates
Ascorbic acid
Aspartame (Artificial sweetener)
Astaxanthin
Baking powder
Barley malt
Bleached flour
Blended sugar
Brown sugar (typically the caramel color)
Calcium citrate
Calcium fumarate
Calcium gluconate
Calcium lactate
Calcium magnesium acetate (CMA)
Calcium stearate
Calcium stearoyl lactylate
Caramel and caramel color
Carbonmethylcellulose sodium
Cellulose microcrystalline
Cellulose, methyl
Cellulose, powdered
Cetearyl glucoside
Choline chloride
Citric acid
Citrus cloud emulsion (CCS)
Coco glycerides (cocoglycerides)
Confectioners sugar
Crosscarmellose sodium
Crystalline dextrose
Crystalline fructose
Cyclodextrin
DATUM (a dough conditioner)
Decyl glucoside
Decyl polyglucose
Dextrin
Dextrose (also found in IV solutions)
Dextrose anything (such as monohydrate or anhydrous)
d-Gluconic acid
Distilled white vinegar
Drying agent
Erythorbic acid
Erythritol
Ethanol
Ethocel 20
Ethylcellulose
Ethylene
Ethyl acetate
Ethyl alcohol
Ethyl lactate
Ethyl maltol
Fibersol-2
Flavorings
Food starch
Fructose
Fruit juice concentrate
Fumaric acid
Germ/germ meal
Gluconate
Gluconic acid
Glucono delta-lactone
Gluconolactone
Glucosamine
Glucose
Glucose syrup (also found in IV solutions)
Glutamate
Gluten
Gluten feed/meal
Glycerides
Glycerin
Glycerol
Golden syrup
Honey
Hydrolyzed vegetable protein
Hydroxypropyl methylcellulose
Hydroxypropyl methylcellulose pthalate (HPMCP)
Inositol
Invert syrup or sugar
Iodized salt
Lactate
Lactic acid
Lauryl glucoside
Lecithin
Linoleic acid
Lysine
Magnesium fumarate
Maize
Malic acid
Malonic acid
Malt syrup from corn
Malt, malt extract
Maltitol
Maltodextrin
Maltol
Maltose
Mannitol
Methyl gluceth
Methyl glucose
Methyl glucoside
Methylcellulose
Microcrystaline cellulose
Modified cellulose gum
Modified food starch
Molasses (corn syrup may be present; know your product)
Mono and di glycerides
Monosodium glutamate
MSG
Natural flavorings
Olestra/Olean
Polydextrose
Polylactic acid (PLA)
Polysorbates (e.g. Polysorbate 80)
Polyvinyl acetate
Potassium citrate
Potassium fumarate
Potassium gluconate
Powdered sugar
Pregelatinized starch
Propionic acid
Propylene glycol
Propylene glycol monostearate
Saccharin
Salt (iodized salt)
Semolina (unless from wheat)
Simethicone
Sodium carboxymethylcellulose
Sodium citrate
Sodium erythorbate
Sodium fumarate
Sodium lactate
Sodium starch glycolate
Sodium stearoyl fumarate
Sorbate
Sorbic acid
Sorbitan
Sorbitan monooleate
Sorbitan tri-oleate
Sorbitol
Sorghum (syrup and/or grain may be mixed with corn)
Splenda (Artificial sweetener)
Starch
Stearic acid
Stearoyls
Sucralose (Artificial sweetener)
Sucrose
Sugar
Talc
Threonine
Tocopherol (vitamin E)
Treacle
Triethyl citrate
Unmodified starch
Vanilla, natural flavoring
Vanilla, pure or extract
Vanillin
Vinegar, distilled white
Vinyl acetate
Vitamin C
Vitamin E
Vitamin supplements
Xanthan gum
Xylitol
Yeast
Paper containers and plastic wrappers may contain an inner lining that is coated with corn.  The following are examples:
Boxes
Cups
Plates
Milk or ice cream cartons
Use caution with the following foods, which may include sources of corn from various products, such as cornstarch, corn syrup and corn/vegetable oils:
Commercial soups
Peanut butter
Various meats (cold cuts, ham, hotdogs, sausages)
Breaded or fried foods
Cheese
Chili
Chop suey
Chow mein
Cheese spreads
Fish sticks
Mixed vegetables (frozen, canned)
Succotash
Pork and beans
Creamed vegetables
Breads dusted with corn meal
Graham crackers
Baking mixes
Pancakes (certain mixes)
Pancake syrups
English muffins
Gravy (thickened with corn starch, for instance)
Salad dressings
Canned or frozen fruits sweetened with corn syrup
Dates and other fruit confections
Ice creams, sherbets
Chocolate milk, milk shakes, soy milks, eggnog
American wines, whiskey, gin, beer, ale
Carbonated beverages such as Coca-Cola, 7-Up, etc
Lemonade
Instant coffees
Powdered sugar
Jams and jellies
Candies
Catsup
Chewing gums
Sauces
White distilled vinegar
Monosodium glutamate
Baking powder
Cake yeast
Bleached flour
Gelatin capsules
Non Edible Items That May Contain Corn Ingredients:
Adhesives (envelopes, stickers, stamps)
Toothpastes
Medications (both over the counter and prescription)
Laundry starch
For a comprehensive list of non-food based items that contain corn visit The National Corn Growers Association Website here…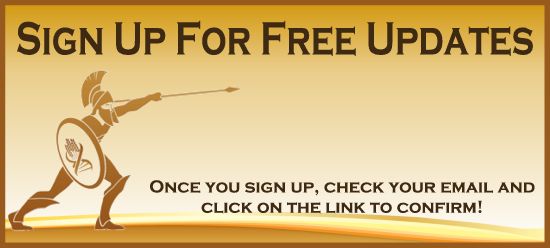 Gluten Free Warrior Commentary
comments
Email This Post
14 Responses to "Hidden Corn Based Ingredients"