The Definitive Guide to Stopping Leaky Gut & Autoimmune Disease
In this free training video, author of No Grain No Pain, Dr. Peter Osborne breaks down how to stop leaky gut and autoimmune disease. If you suffer with these problems, here is what you will learn by watching this training video:
The four known causes of autoimmune disease (including gluten sensitivity)
The 5 Firewalls that protect and preserve your gut function stopping leaky gut in its tracks
The connection between arthritis, joint/muscle pain and your food
How nutritional deficiencies are important to correct to aid in the healing process
What lab tests are the most accurate to measure food allergy, gluten sensitivity, and nutritional status
Which medications damage the GI tract and contribute to leaky gut
A 30 day program to help you restore your health and eliminate autoimmune pain
Links referred to in the webinar are below: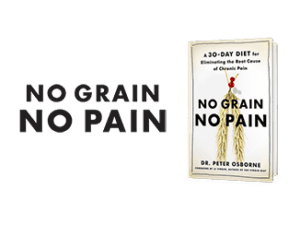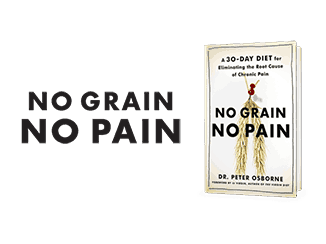 If you found this information helpful, keep these statistics in mind: More there are an estimated 46 million people in the US suffering with autoimmune pain. Common examples include:
The current medical treatment model for these diseases was recently classified as the third leading cause of death! If you know someone suffering with chronic autoimmune disease, pain, and leaky gut, please share this information with them. You might just be helping save their life!
Together we can help more.
Always looking out for you,
Dr. Osborne – The Gluten Free Warrior