Gluten, Grains, and Breast Cancer
October is Breast Cancer Awareness Month, an annual campaign to raise awareness about the impact of breast cancer. Is there a connection between gluten and breast cancer? Incredibly, 1 in 8 women in the United States will develop breast cancer in her lifetime. It is estimated that in 2021, 281,550 new cases of invasive breast cancer will be diagnosed and 43,600 women will die from breast cancer in women in the United States. While it is less common, men get breast cancer too. In the United States in 2021, an estimated 2,650 men will be diagnosed with breast cancer and 530 men will die.
In honor of Breast Cancer Awareness Month, I wanted to take a closer look at how gluten and breast cancer may be related. Now, there is no current research directly linking gluten sensitivity and celiac disease to breast cancer (although there are links to other types of cancer). However, there are a number of conditions that are triggered by gluten consumption that can indirectly influence your risk of breast cancer.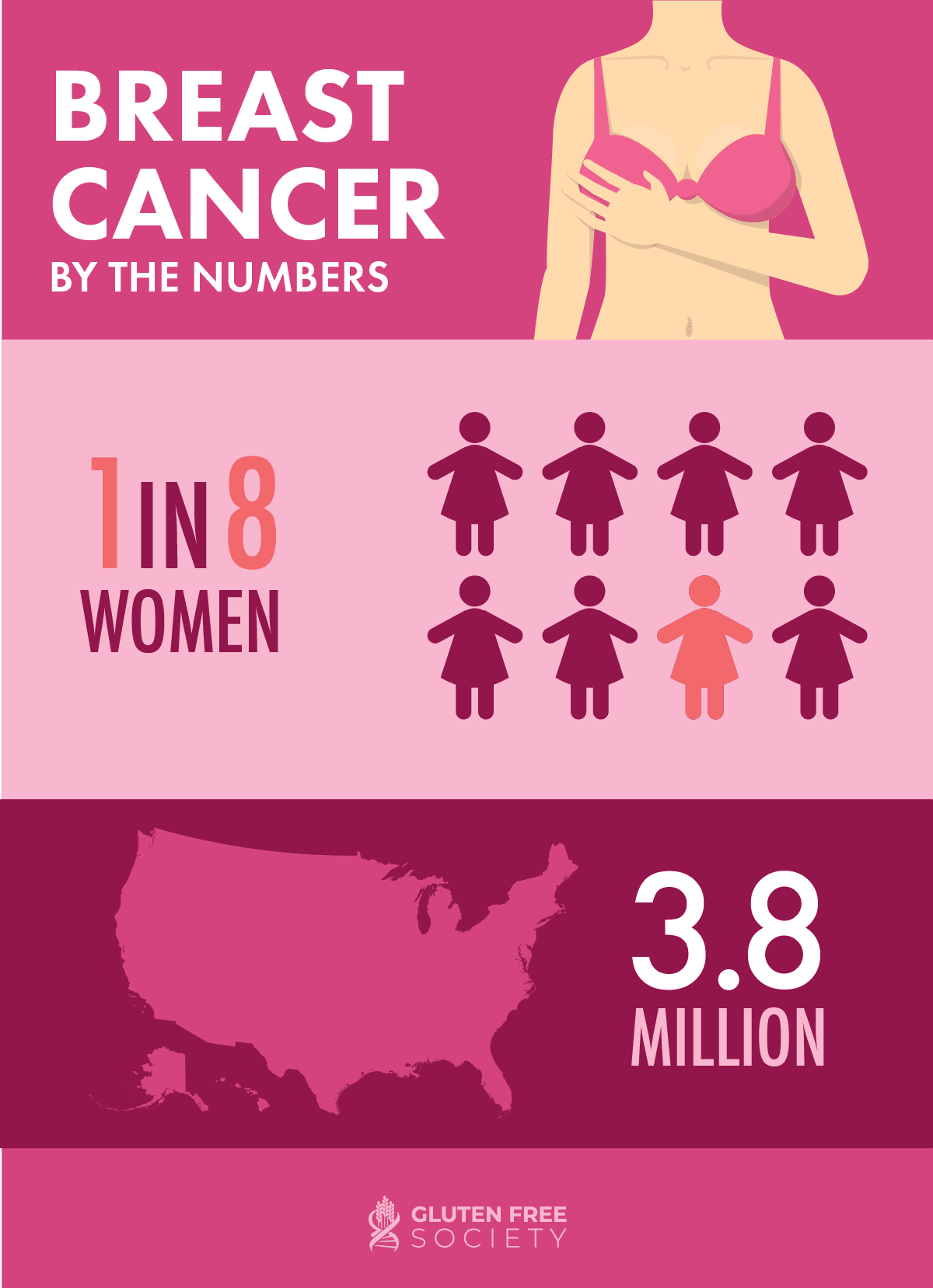 Gluten Induced Nutritional Deficiencies Are Linked to BC
In addition, there are a number of gluten induced nutritional deficiencies that can be linked to an increased risk for the development of breast cancer. The following are the most common nutrient deficiencies that also may influence breast cancer development, mortality, and recurrence: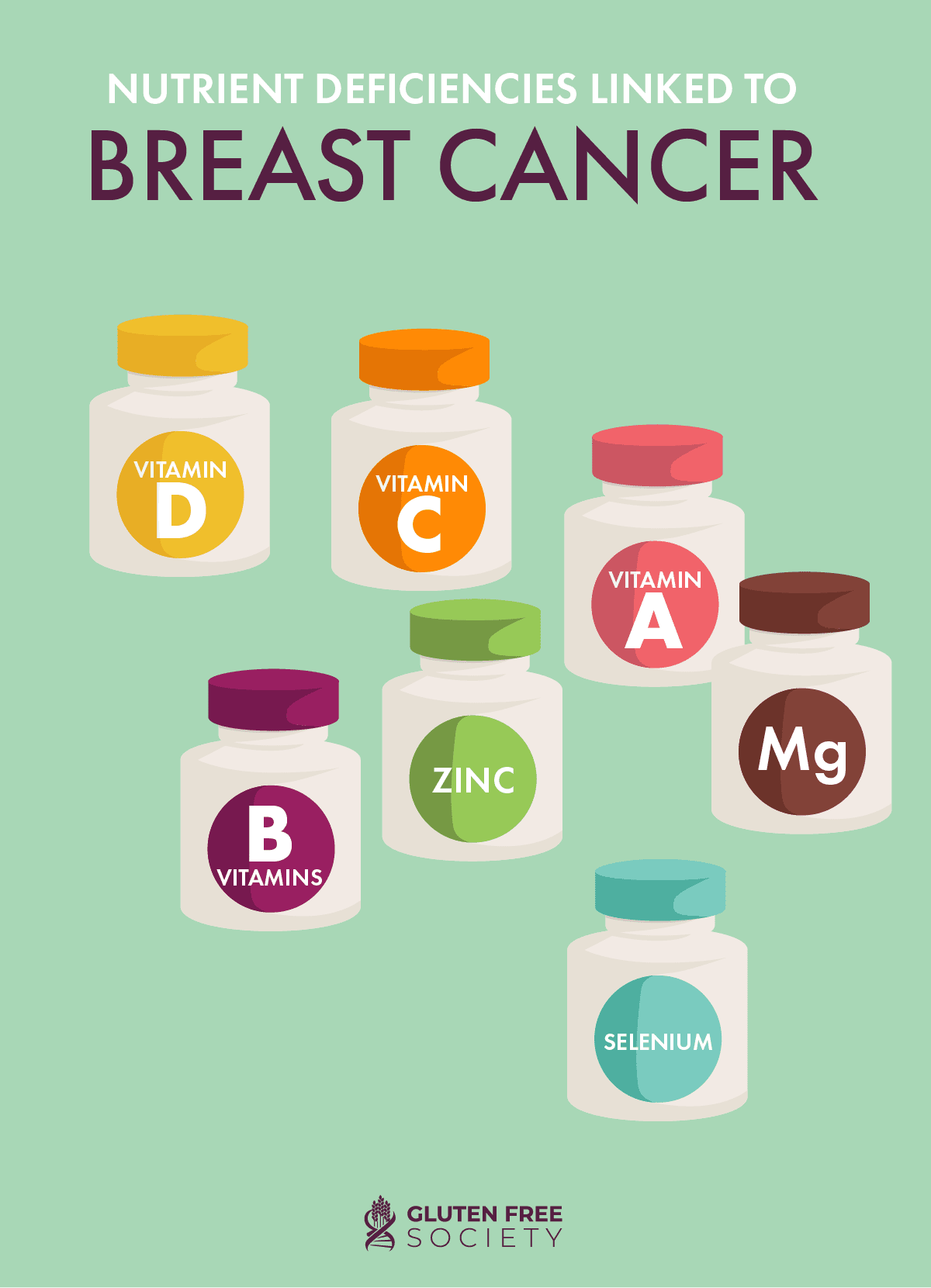 Gluten Induced Fatty Liver Disease Can Increase the Risk for the Development of BC
In addition to gluten-induced nutrient deficiencies, gluten-induced fatty liver disease (non-alcoholic fatty liver disease or NAFLD) can increase the risk for breast cancer. Gluten and liver health may seem like an unlikely connection, but there is a strong link which I've dug into in a prior article.
Research shows that the prevalence of NAFLD in patients with breast cancer is significantly higher than in healthy controls. Moreover, breast cancer patients with NAFLD showed poorer prognosis in terms of recurrence. One study links the high levels of endogenous estrogens present in cirrhosis to an increased risk of breast cancer.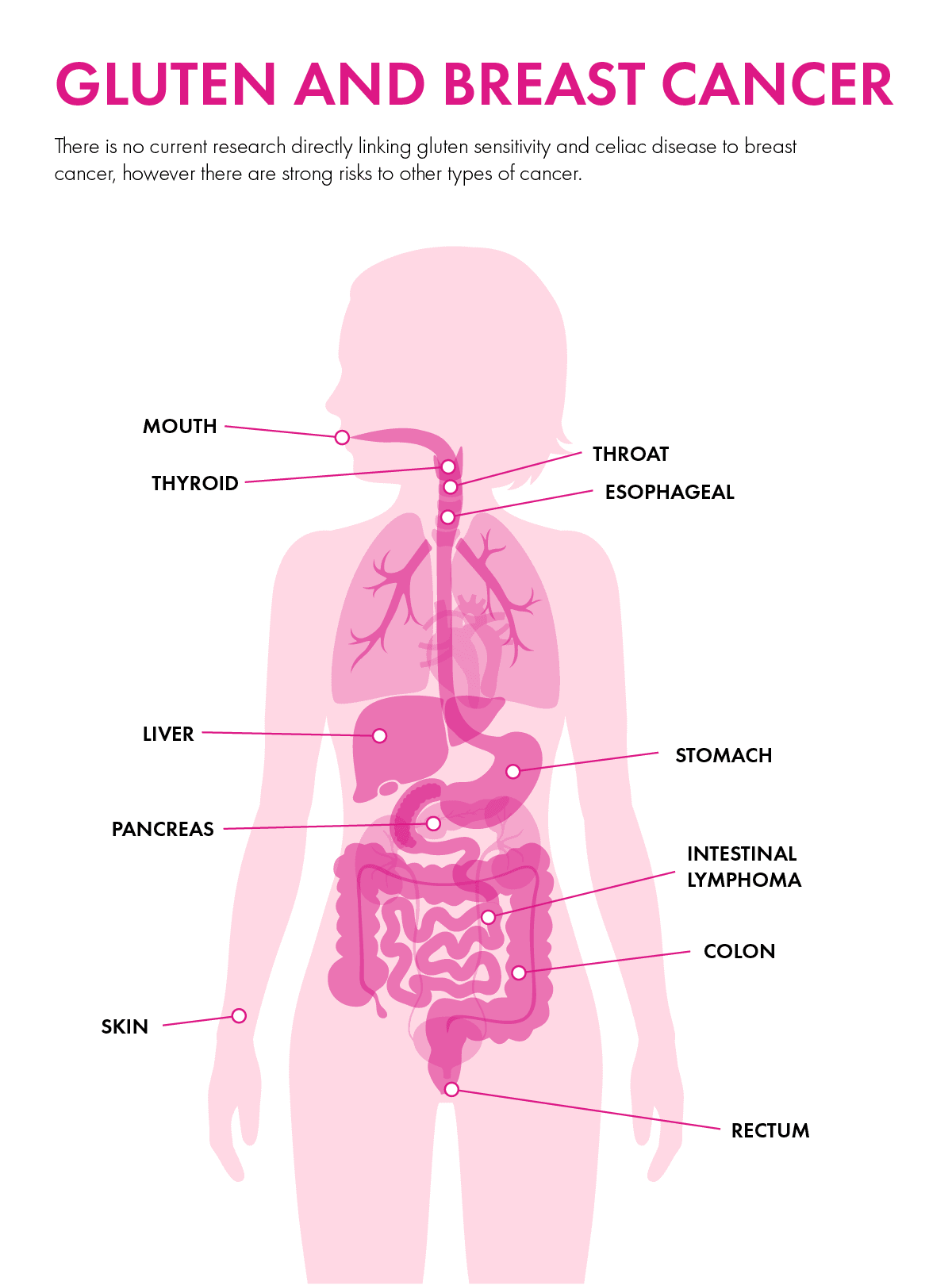 Certain Environmental Factors Are Linked to BC
While not gluten related, it is important to note that certain environmental factors can also increase one's risk for breast cancer.
A report from the National Institute of Environmental Health Sciences shares that the chance of developing breast cancer increases with exposure to endocrine disrupting chemicals during the periods of prenatal development, puberty, pregnancy, and menopausal transition. About 300 chemicals used in personal care products, flame retardants, food processing, pesticides, and other purposes were tested and found to affect hormones known to increase breast cancer risk. Some chemicals tested may be in air and water pollution.
A case control study looked at how certain factors affect breast cancer risk. It found that environmental factors were the third most common link, behind familial or inherited factors and lifestyle factors such as poor diet and smoking.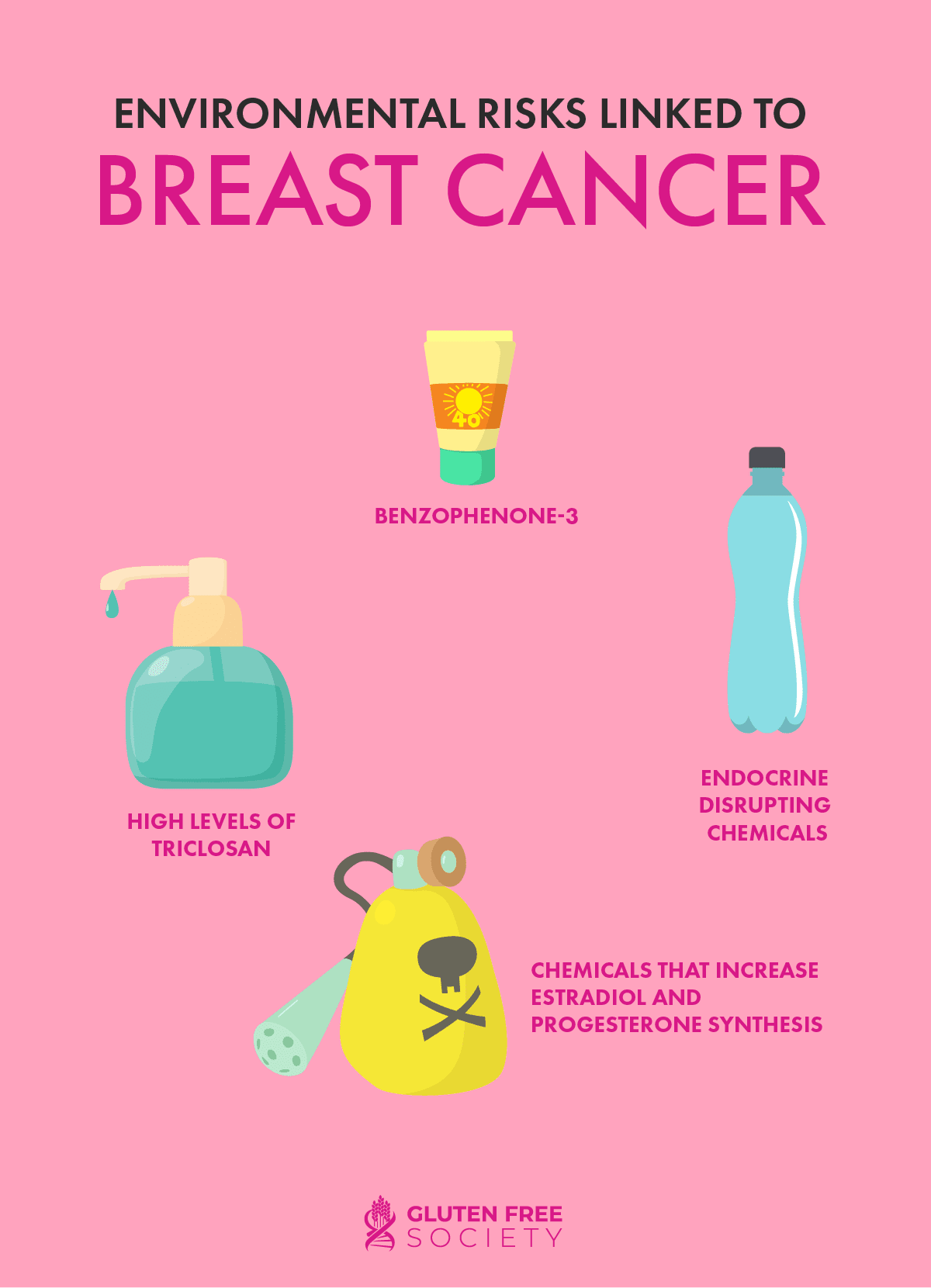 Reduce Your Risk
While no research exists that directly links gluten and breast cancer, there are a number of ways that gluten consumption can influence your risk of developing breast cancer. Knowledge is power, so I hope this information helps to empower you to make healthy lifestyle choices that reduce your risk of developing this awful disease.