World renowned gluten researcher, Dr. Alessio Fasano discusses how leaky gut leads to celiac disease as well as a multiple variety of other diseases as well. Dr. Fasano is the head of the celiac research center at the University of Maryland.
Autoimmune disease linked to gluten causing leaky gut. The genetic role is essential in this process. Dr. Fasano states that gluten can travel throughout the body…Skin (dermatitis, eczema, psoriasis), brain (schizophrenia, bipolar, anxiety), joint (arthritis and pain).
What you should take away from this video…
Gluten is responsible for about 300 different symptoms, diseases, and syndromes. Just because you don't have gut problems or celiac disease does not mean that gluten is not causing damage to your body. If you have relatives with gluten sensitivity, get genetically tested for gluten sensitivity as early as possible. It is much easier to change the diet to stay healthy than it is to treat disease once it becomes severe.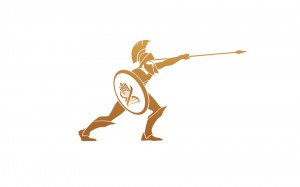 All the best,
Dr. Osborne – The Gluten Free Warrior
P.S.
If you want to get the full video interview as well as access to many other expert interviews, educational videos, recipes, and health restoring guidance, join the Glutenology Health Matrix Membership today.