4 Healthy Tips to Make Valentine's Day Better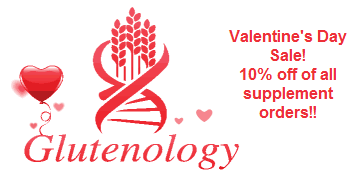 Celebrating Valentine's Day we often think of chocolates and other sweet items as gifts to give our loved ones and friends. Before embarking down this traditional path, here is a quick reality check about the sweets we so commonly want to bequeath as an expression of love. Most chocolates and candies are filled with:
Genetically modified soy
Hormone enriched dairy
Hydrogenated fat
Genetically modified corn sweeteners
Wheat thickeners
___________________________________________________________
Use the promo code "Love" to save 10% on any supplement orders!
___________________________________________________________
Here are 4 Tips For You To Make The Day Just as Great
Consider a gift that has more permanence. Search for a poem that describes your feelings and write it on beautiful paper for a handmade Valentine, or if you have a flare for righting poetry, make up your own.
Spend quality time with your loved one. This is one of the most meaningful gifts. Plan an active outing such as sledding, ice skating, gathering wood for a fire, or if you're feeling adventurous, an outdoor picnic, a stroll in the park, etc.
If your children are having a Valentine's Day party at their school or day care, instead of sending candies, consider mini-boxes of raisins, pencils or stickers as tokens of their friendly affection.
Instead of eating out, try cooking at home. This is an excellent way to control the quality and amounts of what you eat. Take a date to a local cooking class to practice your skills or learn a new technique. You might also consider preparing a romantic candlelit dinner at home.
Try These Recipes Below:
1. Sweet Pepper Casserole – Gluten Free Dish
These peppers are sweet and full of flavor. Not to mention, a great source of dietary fiber, vitamin A, potassium and vitamin C. In Casey's recipe you get all of the above nutrients plus
omega-3s
from the grass fed beef. You can also switch up the ingredients and make it to your desired taste. Enjoy the simple and gluten free recipe below…
Gluten Free Ingredients:
Long sweet peppers, halved with seeds removed
1 pound of grass fed beef
1 red onion , chopped
1 1/2 teaspoons of minced garlic
1 teaspoon of Turmeric
Salt and pepper to taste
Instructions:
Rinse sweet peppers , cut in halve and remove seeds
On medium heat, sautéed the onions for a few moments; add garlic and beef
Once the meat is browned; add the Turmeric, salt and pepper
Layer the beef mix on top of the sweet peppers. Add sliced jalapenos if desired.
Bake at 350 F for about 15-20 minutes
Here is what it looks like 🙂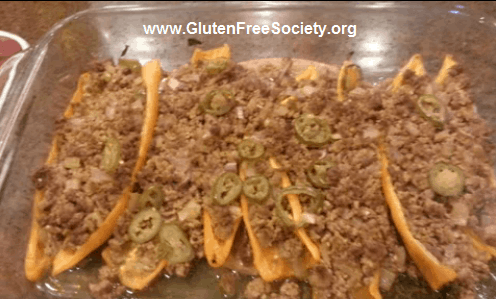 2. Beets and Apples – Gluten Free side dish
How do you like your beets? This recipe is a touch of citrus and chunks of apple. It is super kid friendly. The combination of the two ingredients balance each other out surprisingly well. It makes a beautiful bright red side dish for any meal and is loaded with
vitamins and minerals
.
Gluten Free Ingredient List:
3 large beets – cubed
2 teaspoons of lemon juice
1/2 teaspoon salt
1 Tablespoon of coconut crystals
1-2 Tablespoons of tapioca starch (depending on how thick you want the sauce)
1/4 cup of water – add more while cooking beets
1 tart green apple – peeled and cubed
Instructions:
In a large skillet over medium heat, combine water, lemon juice, salt, tapioca starch, and coconut crystals. Stir until it thickens.
Add beets. Cook for about 20 minutes, adding water periodically.
Add apples. Lower heat and simmer for about 15 minutes.
This is what it looks like 🙂 Enjoy!