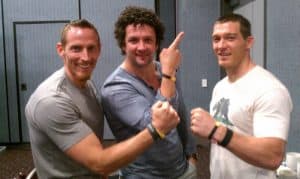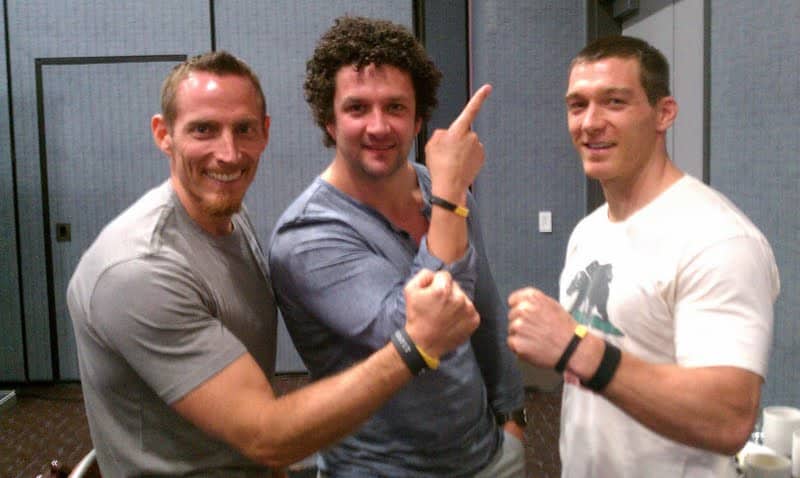 In an effort to shed more light and raise awareness on gluten sensitivity and it's associated diseases, I have launched a gluten free warrior campaign. I need your help slaying the
Gluten Hydra
. You probably saw the new
warrior wrist bands
(look at the fellows in the pic 🙂 ) I wanted to get your opinion on the new Gluten Free Warrior Shirt – Let me know what you think. The front and back of the prototype shirt are below.
Back:
The text reads:
"Gluten was destroying me. At the time, I didn't know why my health was in disarray. I sought answers all the while I struggled with illness. The storm was ominous, dark, and seemingly endless. I did not give up, make excuses, or blame others for my problems. I persisted, battled, and moved forward – God and hope on my side. Nothing was promised, nothing was guaranteed. In the end of the beginning, I took up my spear and set it into the heart of the glutenous beast and reclaimed my vitality."
I am a GLUTEN FREE WARRIOR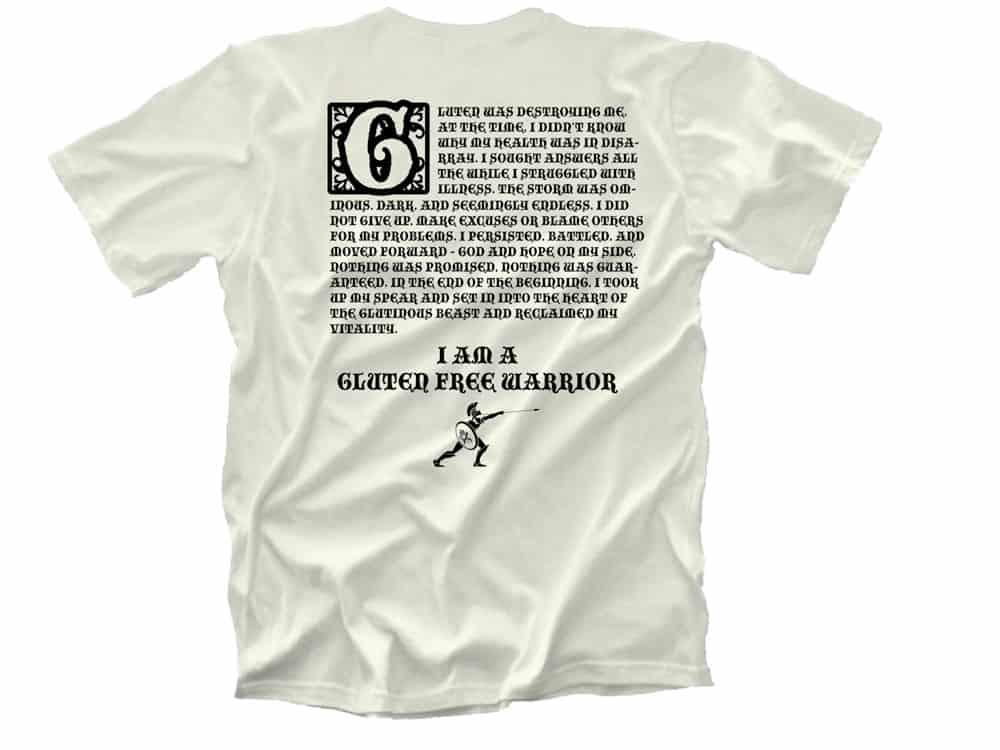 Front: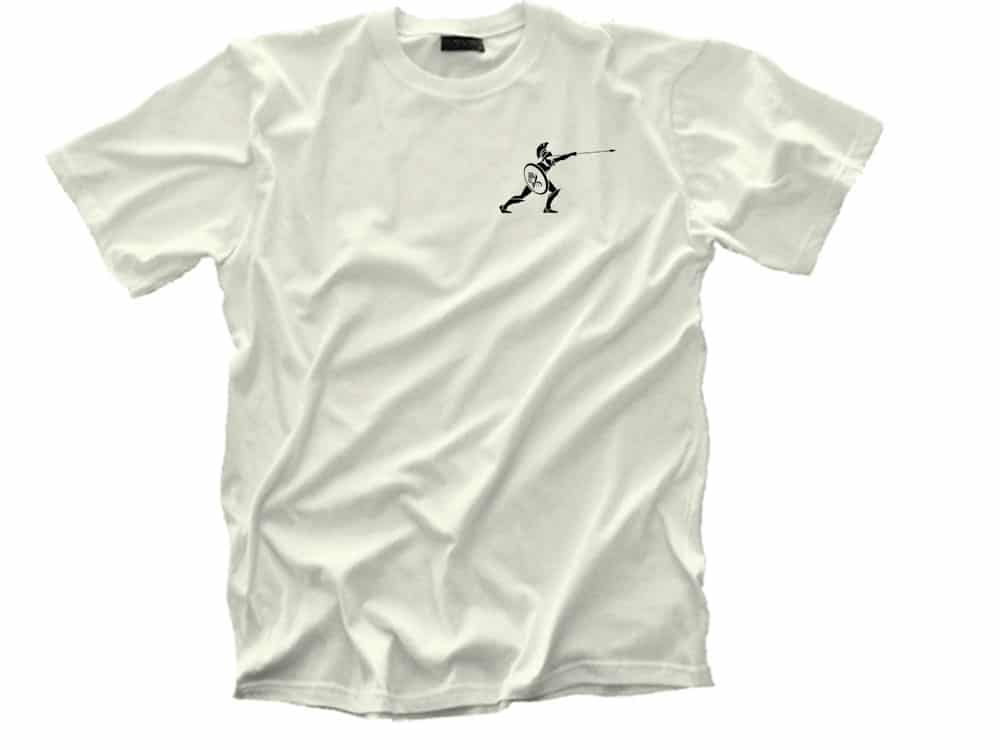 Together we can conquer the gluten and create a healthier world. Leave me your feedback below.
Thanks for all of your help,
Dr. Osborne – AKA The Gluten Free Warrior