Gluten is a Hormone Disruptor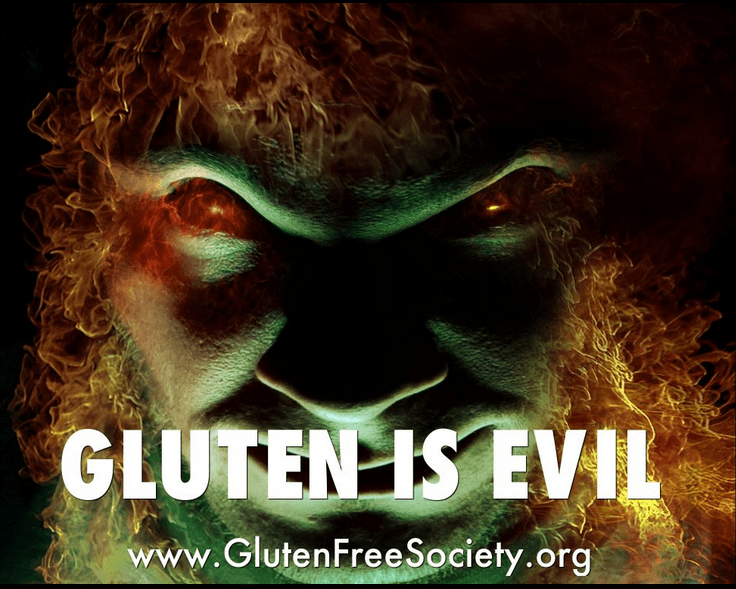 You here it, read it, and see it everyday. Commercials and ads for hormone therapy. For women it's fix your thyroid, lose weight, stop your hot flashes, regulate your cycle, and control your acne. For men the message is increase your sex drive, muscle gains, energy, and improve your testosterone. Most of these ads lead to a clinic where a doctor is happy to prescribe any number of hormone treatments, but very few actually look at why your hormone levels are abnormal in the first place. [Enter Gluten] There are
many diseases linked to gluten sensitivity
. From arthritis to mental disorders to nutritional anemias, gluten can cause and contribute to an array of hormonal related health problems. A recent medical study demonstrates in multiple ways, how this toxic protein can lead to endocrine gland dysfunction
RESULTS: Short stature was the commonest presentation (25%), other presentations included short stature and delayed puberty (20%), delayed puberty (11%), screening for celiac disease in type-1 DM patients (17%), rickets (6%), anemia not responding to oral therapy (6%), type-1 DM with recurrent hypoglycaemia (6%), and osteomalacia (3%). The endocrine manifestations include (after complete evaluation) short stature (58%), delayed puberty (31%), elevated alkaline phospahatase (67%), low calcium (22%), X-rays suggestive of osteomalacia or rickets (8%), capopedal spasm (6%), and night blindness (6%). Anti-TPO antibody positivity was found in 53%, hypothyroidism in 28%, subclinical hypothyroidism in 17%, and type-1 DM in 25% of the patients. A total of 14% patients had no GI symptoms. CONCLUSION: Celiac disease is an endocrine disrupter as well as the great masquerader having varied presentations including short stature, delayed puberty, and rickets. Some patients who have celiac disease may not have any GI symptoms, making the diagnosis all the more difficult. Also, there is significant incidence of celiac disease with hypothyroidism and type-1 DM, making screening for it important in these diseases.
Source:
Indian J Endocrinol Metab.
2012 Dec;16(Suppl 2):S506-8.
Gluten Syndrome
Many experts think that gluten only effects the GI tract. The reality is that gluten can cause or contribute to more than 200 medical conditions. The study above is another demonstration of the far reaching impact of gluten on disease and dysfunction. The findings indicate that gluten can disrupt hormones and contribute to:
Short stature and delayed growth
delayed puberty
Rickets (soft bone disease caused by vitamin D deficiency)
Hypoglycemia
PMS
In addition, gluten has also been linked to:
Low testosterone – in men this can contribute to weight gain around the gut, low libido, increased blood pressure and cholesterol, poor energy, and brain fog.
Causing elevations in the hormone prolactin – this can contribute to irregular menstrual cycles, infertility, loss of libido, and bone loss.
What to do?
If you or a loved one has been diagnoed with any of the above conditions, get
genetically screened for gluten sensitivity
. I have seen patients with every one of the conditions listed above who improved or resolved the issue with a TRUE gluten free diet. If you have one of the conditions above and you doctor tells you that it is not related to gluten exposure, get a second opinion. If you would like to know more about the spectrum of diseases related to gluten sensitivity, go read this now <<<
If you want free instant access to our definitive guide to gluten, sign up below:
It is time for doctors to start ruling out gluten sensitivity as well as other food intolerances, sensitivities, and allergies. It is time for doctors to start recognizing the therapeutic benefit of diet change. If you think that this information will help someone you love suffering with a hormone imbalance, please forward this along.