Is There Gluten In Medications?
The Wall Street Journal recently reported
a story
about a New York resident filing a
law suit
against the FDA for not adequately regulating gluten in medications. Currently their is no confirmed or verified database on medications being dispensed and the possibility that they may contain gluten. Additionally, there is no policy in place in pharmaceutical manufacturing that prevents the potential for cross contamination of gluten in medications. So the short answer to – Is there gluten in medications? is YES. When contacted, about this issue, the FDA spokesperson declined to comment due to the pending litigation issue. The FDA has a slow history as it relates to
gluten labeling
. As a matter of fact, it was only in August of 2014 that a label standard for foods was actually put into place. You should be aware that alcohol and medications were exempt from this new law.
Hidden Gluten in Prescription Drugs
I have seen a number of patients who were gluten sensitive and taking a prescribed medication that contained gluten. This issue is one of the biggest hidden dangers celiac patient's face, and that's why I am excited to bring you an interview with the gluten free pharmacist, Steve Plogstead. Steve's focus is on helping celiac patients identify the potential for hidden gluten in medications. Click the link below to listen to the full interview.
>>> Click Here to Listen <<<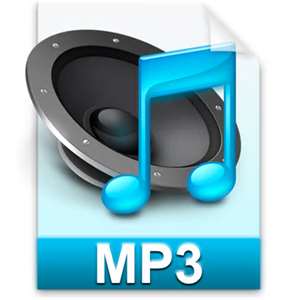 Read the transcript…
Dr. O:
This is Dr. Osborne with Gluten Free Society. I have a very special interview for all of you in Gluten Free World. Today we're going to be talking with Steve, he's a pharmacist. I'm going to turn it over to you and let you introduce yourself and tell us a little bit about yourself, who you are and what you're up to.
Steve:
My name is Steve Plogstead. My full-time job is as a clinical pharmacist at Children's Hospital in Columbus, Ohio. It's called Nationwide Children's Hospital. I've been there for a little over 20 years. Part of my coverage is nutrition for pediatric patients. I also do gastroenterology on the side as my clinical activities. Somewhere in 1995 my practitioner who is an expert in Celiac Disease asked me to give a talk to her local support group. There were about 75 patents at that time. They asked me to talk about gluten medications. I knew very little about gluten or Celiac Disease back in those days. Again, this is 1995 and I discovered that the most recent article about gluten medications was written in 1984. There was really nothing written way back then and nothing between 1984 and 1995 of any substance. I offered my services to help these people determine if these medications had any gluten in them. As I started getting more questions I put them out using a free e-mail service like Gmail. A few years later I purchased my own website called Gluten Free Drugs which I run just from home or my office depending on what time I have to do that. That is how I got started in this business. Ever since that I'm just posting all my questions and answers online as I get the results.
Dr. O:
You just spend a lot of time communicating with a lot of different pharmaceutical companies trying to discern hidden origins or hidden potential gluten and then sharing that information with people who are trying to follow a gluten free diet?
To keep reading, click the link >>> interview transcript here <<<
What Is Your Experience with Gluten Exposure in Medications
If you have experienced gluten cross contamination in your medication, please share your experience below. List the medicine name as well. You might just help save someone from years of gluten induced damage and a lot of grief.