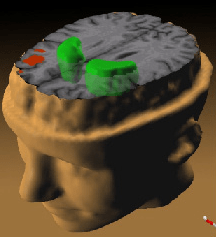 Research by Drs. Reichart and Landmark discover elevated IgA antibodies to gliadin, beta-lactoglobulin, and casein in patients diagnosed with schizophrenia compared to non schizophrenic controls.
Source:
Gluten Free Society's Stance:
This study sheds light on the fact that most mental disorders are actually influenced by food choices. Food is the ultimate drug. Think about it. Pharmaceuticals typically derive singular chemicals from plants and animals. How many times have you eaten something so that you could satisfy some mental craving. Peptides in grain and dairy have been shown to stimulate pleasure centers in the brain. Most psychiatrists completely dismiss the fact that food plays a role in mental health. The late Dr. Abram Hoffer spent his life researching the correlation between schizophrenia and nutrition. He had a higher success rate at treating schizophrenia to remission than any of his colleagues. Think about this: Schizophrenia is supposedly an
imbalance
in brain chemicals. Psychiatrists give drugs to try and restore this
imbalance.
However; to date, it is a rare occurrence for a psychiatrist to actually measure the brain chemicals they are trying to treat. It makes much better since to measure these
imbalances
but to also determine what is contributing to or causing these imbalances. In the case of schizophrenia, gluten and casein can play a major role in contributing to the disease. All schizophrenic patients should have the following lab tests before blindly taking medications:
HLA-DQ gene analysis to identify gluten sensitivity
Vitamin and mineral analysis (www.spectracell.com)
Neurotransmitter testing to identify chemical imbalance