Gluten Free Gift Ideas
Shopping for the holidays can be a daunting task. Especially if you are looking for healthy gluten free gift ideas. So I have taken the liberty to put together some great, healthy, gluten/grain free gift ideas for you. And because I have pull with each of these companies, they have offered substantial discounts on their products just for Dr. Osborne and Gluten Free Society subscribers.
The Gift of Knowledge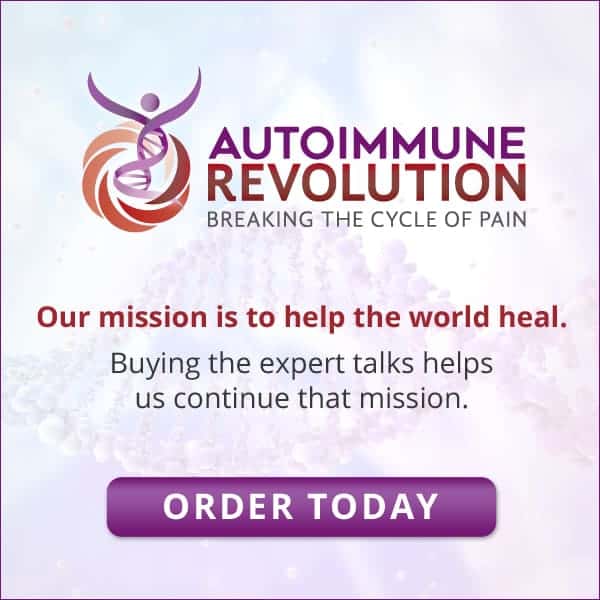 My favorite gluten free gift idea…Knowledge is power. Power to improve your health. If you know someone struggling with an autoimmune disorder, gifting the knowledge of more than 30 of the world's doctors, PhD's, nutritionists, and researchers is priceless. 1 out of every 7 people have some form of autoimmunity. Celiac disease is tied to gluten sensitivity, but so are many other autoimmune conditions, making this gift an ideal gluten free present. So the chances are that you know someone who can benefit from this information. You can purchase a digital copy of the Autoimmune Revolution Summit and help save someone's life this year. "He who has saved a life, as if he has saved the world." Click here to learn more.
Organic Skin Care
Winter is on its way, and let's face it—it's not good for your skin. Harsh winds, cold temperatures, and dry air tend to zap skin of its natural oils, leaving it dry and stressed.
Unfortunately, it's not only the weather that can challenge your winter skin care. Stress around the holidays, changes in routine, and eating more sugar and fat than usual (which can happen around the holidays or in response to a lack of sunlight) can cause an occasional breakout, tightness, and dullness.
If you want to Restore for your winter skin, then I suggest taking a look at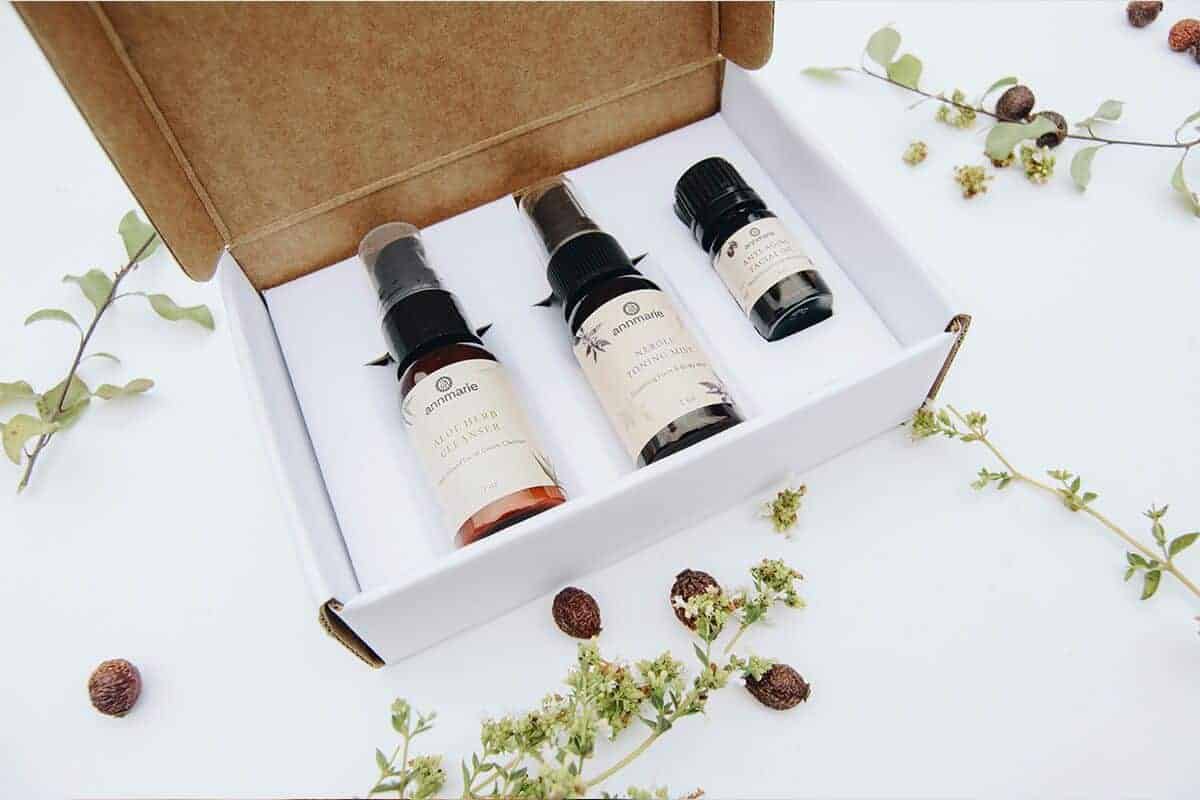 my FAVORITE natural beauty company, Annmarie Skin Care.
Their organic, wild-crafted herbs and ingredients, infused and extracted at low temperature, are off the highest quality. And you don't even have to splurge to try these products!!
We've partnered up with Annmarie Skin Care so that you can try their 3-Step Restore Trial Kit for just $9.99.
Yes, $9.99 will get you over $56.00 worth of products, including their Aloe-Herb Cleanser, Neroli Toning Mist, and Anti-Aging Oil…with a limited time bonus offer. And…
They're also going to include a travel size bottle of their Anti-Aging Serum. This is a potent aloe vera-based serum with herbal extracts for firming and tightening the appearance of aging skin, with a $20 price tag when ordered separately.
This is an incredible value — $56.00 worth of products. Annmarie Skin Care has put together a special offer for Gluten Free Society readers. You can get the 3-Step Restore Trial Kit for just $9.99 plus shipping. Give the gift of organic skin care here.
The Gift of Clean, Filtered Water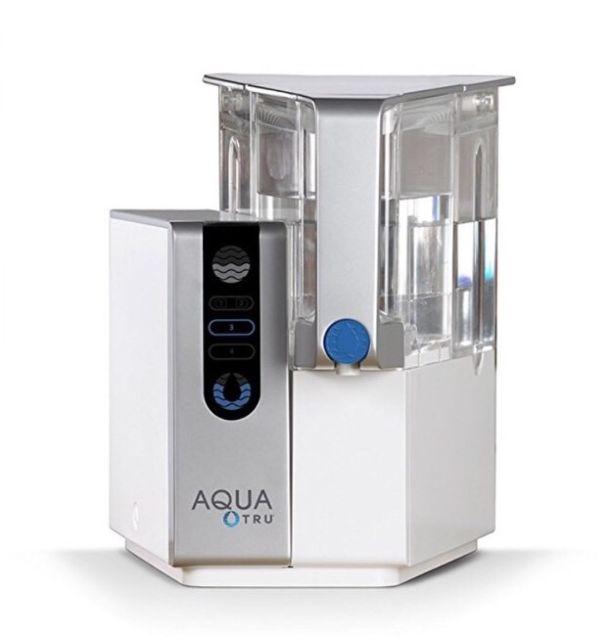 AquaTru is the world's first countertop reverse-osmosis water purifier that let's you make bottled-quality water, right from your tap. AquaTru requires NO PLUMBING, NO INSTALLATION and sets up in minutes.
Unlike simple gravity pitcher filters (like Brita) which can only remove a handful of chemicals, AquaTru is certified to remove 15 TIMES MORE harmful contaminants, including, lead, chlorine, Chromium-6, radium, arsenic, prescription drug residue and more – and produces great-tasting, crystal-clean water in just minutes.
Reverse Osmosis is the gold-standard of water purification (used by all of the major bottled water brands) and is recommended as the most effective purification method to remove the greatest number of contaminants. AquaTru miniaturizes this technology (like the computer that's on your phone), so it can fit right on your counter.
AquaTru also features a built-in computer that measures your water usage, so you'll know exactly when to change each of the 3 filters. This is the MOST EFFICIENT, AFFORDABLE and DELICIOUS way to get clean, pure water from your tap. This system typically costs $449, but they have offered Gluten Free Society subscribers the AquaTru at a deep $100 discount. You pay only $349 this holiday season! Grab you filter for $100 off right here.
The Gift of Clean Air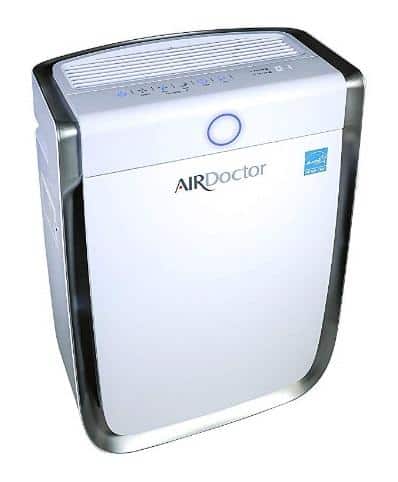 Did you know that your INDOOR AIR could be up to 100x MORE POLLUTED than outdoor air?
Air Doctor is the 4-in-1 Professional-Quality Air Purifier that's 100x more effective than ordinary air purifiers and powerful enough to change the air in a 900 sq. ft. room 3x per hour.
Air Doctor's UltraHEPA™ filter eliminates pollen, smoke, allergens, pet dander, viruses, germs and bacteria. The Carbon/VOC Gas Trap Filter captures odors and gases from cleaning products, building materials & carpeting, ozone, formaldehyde and more. An optional air Ionizer also removes smells and odors, for the cleanest, freshest-smelling air.
Air Doctor also features a built-in Laser Air Monitor that constantly measures the quality of the air in your home and adjusts the level of filtration accordingly.
Unlike many air purifiers, Air Doctor's Whisper-jet fans are super-quiet, and perfect for bedrooms and nurseries. This is a HUGE discount that won't last long. This is the filter I personally use in my clinic.
Reg. $629
Gluten Free Society subscribers PAY ONLY $329 Save $300! Grab yours now before the price goes up.

Grass Fed, Free Range Meats + Bacon For Life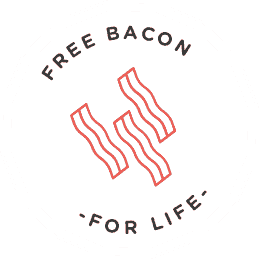 ButcherBox is giving away free bacon for life! *
For life: for the lifetime of your ButcherBox subscription. ButcherBox bacon is uncured and free of sugar and nitrates, gluten and grain free, paleo friendly and non-GMO verified. When you order today they'll send you free bacon in every box you receive forever! If you have heard me talk about ButcherBox before you know how much I love the amazing meat they send me every month and you know this might be the most exciting offer ever. If you haven't heard, ButcherBox delivers 100% grass-fed and grass-finished beef, free range organic chicken, and heritage breed pork directly to your door, and shipping is always free. Each month, ButcherBox curates a one-of-a-kind selection of the healthiest, tastiest meats, humanely raised and free of antibiotics and hormones. Or you can customize your box and select your favorite cuts and get 20% more meat. The price works out to less than $6.00/meal and shipping is always free.
Now you can give the gift of healthy meat choices with bacon forever when you order first ButcherBox today. Grab this holiday deal here.
Pique Tea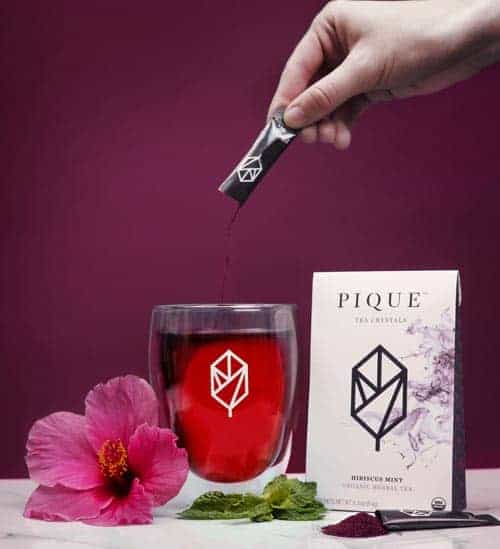 The perfect gluten free gift for the tea lover in your life.
My favorite tea brand, Pique, has launched the Gift of Health Bundle with a 28-day protocol to amazing gut health! What better way to start for your loved ones to start the new year, than with a new healthy regime? How is Pique different from other teas? Their Tea Crystals dissolve instantly in cold or hot water so anyone can make Gold Medal winning tea with no effort.
Best of all, Pique's Cold Crystallization delivers 12x the antioxidants of others teas and is the most effective way to attain natural, sustainable, long-term gut health. Oh and did I mention, they also Triple Toxin Screen for pesticides, heavy metals and mold? I have never across a purer source of medicinal plants.
On top of a variety of black teas, green teas and Herbal Elixirs, you get two of their LIMITED EDITION holiday flavors – Sacred Lily Oolong and White Peony.
Sacred Lily Oolong is renowned for its immunity support, while also being the FIRST tea certified by the Japan Ministry of Health for its ability to support weight loss.
White Peony is an antioxidant powerhouse that fights free radicals, boost immunity and rejuvenate the skin. Getting a diverse mix of plant polyphenols in tea is like eating the rainbow of colors in vegetables! They provide an optimal nutrient mix for your gut biome so you can glide your way to better gut health.
So if you want the most potent, powerful versions of tea polyphenols… AND the easiest way to work them into your routine (without any prep work or trips to the store)…
For this week only, my friends at Pique Tea are offering you 14% off + free shipping off their Gift of Health bundle. That's $31 worth of savings!
Give the gift of ULTIMATE health with Pique Tea this holiday season!
Organic – Pesticide Free Wine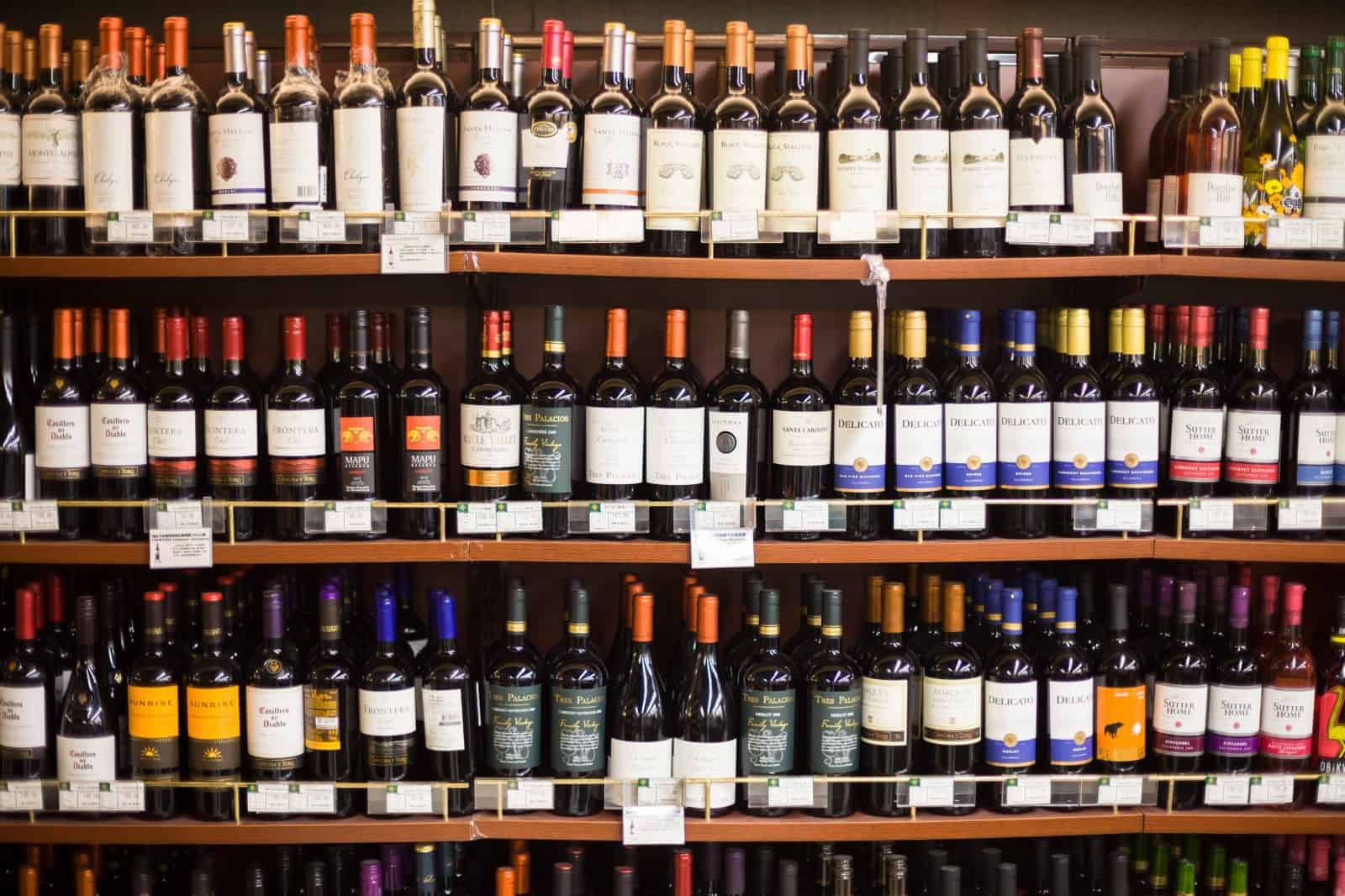 The perfect gluten free gift idea for the wine lover in your family. If there's one time of the year when you might over-indulge in alcohol, it's the holidays. And alcohol is a toxic and dangerous neurotoxin.
In the wrong dose, it can impact your sleep, affect your judgement, and disrupt your gut. This is especially true when you consume large doses of alcohol. But the holidays shouldn't be a time for guilt or sacrifice. They're a time for love and celebration! Alcohol can be a vibrant part of this celebration, but you have to drink the right stuff…
Personally, I now get all my wines from Dry Farm Wines. All their wines are under 12.5% alcohol.
Plus, their wines are all natural, organically-grown, free of chemicals and additives, sugar-free, low in sulfites, mold-free, and sustainably grown. To guarantee these are the cleanest possible wines, every wine curated by Dry Farm Wines is lab tested by an independent certified enologist.
The result is a healthy, naturally low-alcohol wine that tastes clean and delicious. When you drink these wines, you'll also notice you get no hangovers or headaches, no brain fog, no heavy head, no impact to your sleep quality.
This are the perfect wines to enjoy over the holidays, and to share with your family! To get you started, Dry Farm Wines is offering our community an extra bottle of wine for 1 penny with your first order, plus free shipping.
Get the deal here (plus an extra bottle of low-alcohol natural wine)
Dry Farm Wines also backs up their wines with a 100% Happiness Guarantee. If you don't like the wines, they'll either ship you replacements or refund you fully. It's completely risk-free!
Premium Bone Broth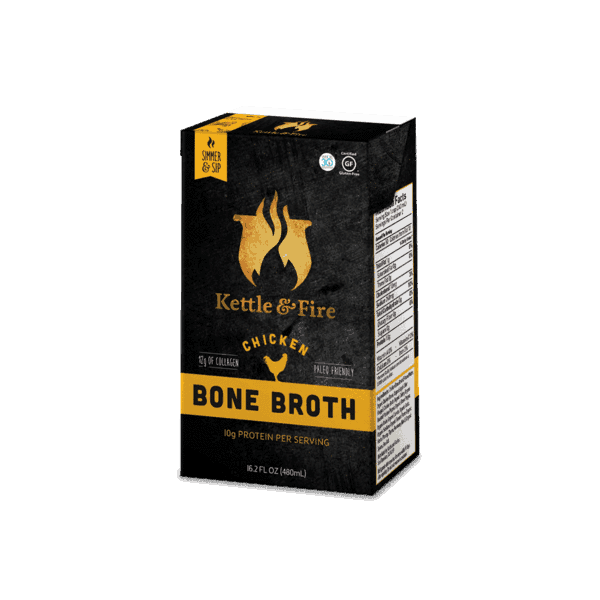 If you've ever fallen for the saying: "the holidays are no time to make your body a temple", this is for you.
Because while time of year tempts many of us away from healthy choices, it doesn't have to be that way. In fact, I've found it's a lot easier to stay on track when you're armed with healthy foods that you actually like.
Not only can you gift bone broth to those you love, you can use it in your holiday cooking to take care of the health of those you love! Bone broth is rich in collagen, helps with problems like leaky gut, and helps curb cravings. Drinking bone broth from the mug is the perfect holiday time beverage. Right now, Kettle and Fire is offering great discounts plus free shipping.
Go here to stock up with a sweet discount.