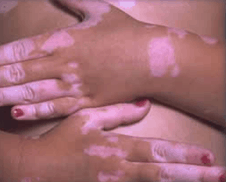 Vitiligo is an autoimmune skin condition where the pigment producing cells in the skin are attacked by the person's immune system. It leads to a bleaching effect of the skin. A group of doctors in Spain recently reported on a case of celiac disease and vitiligo in a young girl.
We present a case of repigmentation of vitiligo lesions in a girl with celiac disease after initiating a gluten-free diet
Source:
Pediatr Dermatol
. 2011 Mar;28(2):209-210.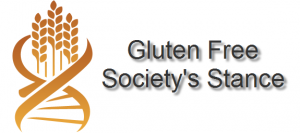 This is another example of the
benefits
of a gluten free diet in patients with diagnosed
autoimmune disease
. In this particular patient, the loss of skin pigmentation was reversed with a simple diet change.
But my dermatologist told me that diet has nothing to do with my skin.
Unfortunately, this is a message that too many patients hear. Remember that the skin grows from the inside out not from the outside in. If you put food in your body that is not good for you, that you are intolerant to, that you are allergic to, etc. it can and does create skin problems.
Here is a list of skin conditions known to be caused by gluten and other food allergies/intolerance/sensitivities:
tested for gluten sensitivity
and other food allergies. I commonly see skin conditions in my office resolve after eliminating toxic foods. The medical alternative (typically topical steroids) is not a solution, only a cover up. All the best, Dr. Osborne – AKA The Gluten Free Warrior