The Charlotte Gluten Free Expo was a huge success.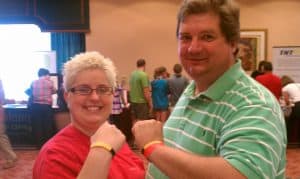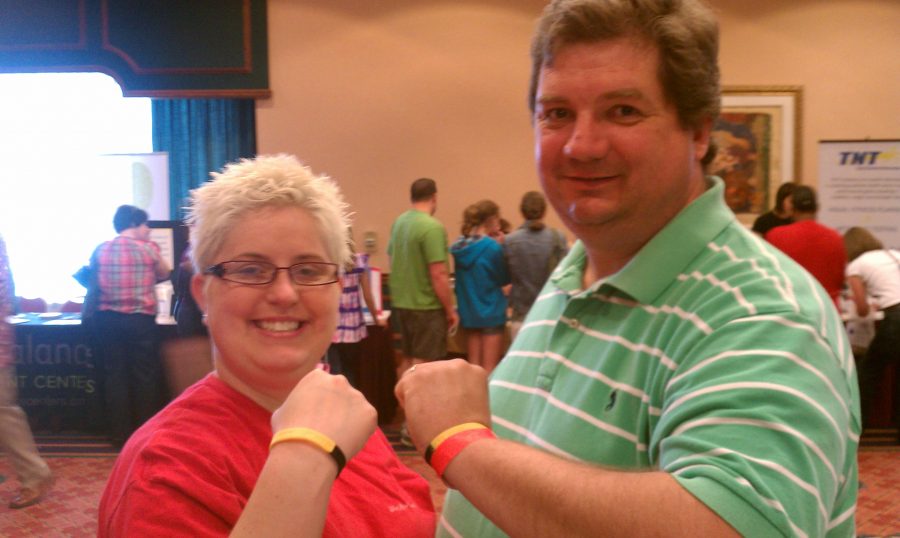 More than 1,000 people attended this one day event in Charlotte, North Carolina. It was an honor and privilege to be able to present to so many wonderful people. I was able to meet up with several Gluten Free Warriors (sporting their gluten free warrior bracelets). At times, the exhibit hall was standing room only! Additionally, I got to speak with
Chef Peter Reinhart
(pictured below sporting his gluten free warrior bracelet). He was there teaching a gluten free cooking class. He is currently working on a grain free – low carb cook book. I will let you all know when it is ready.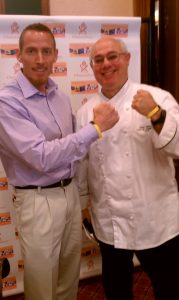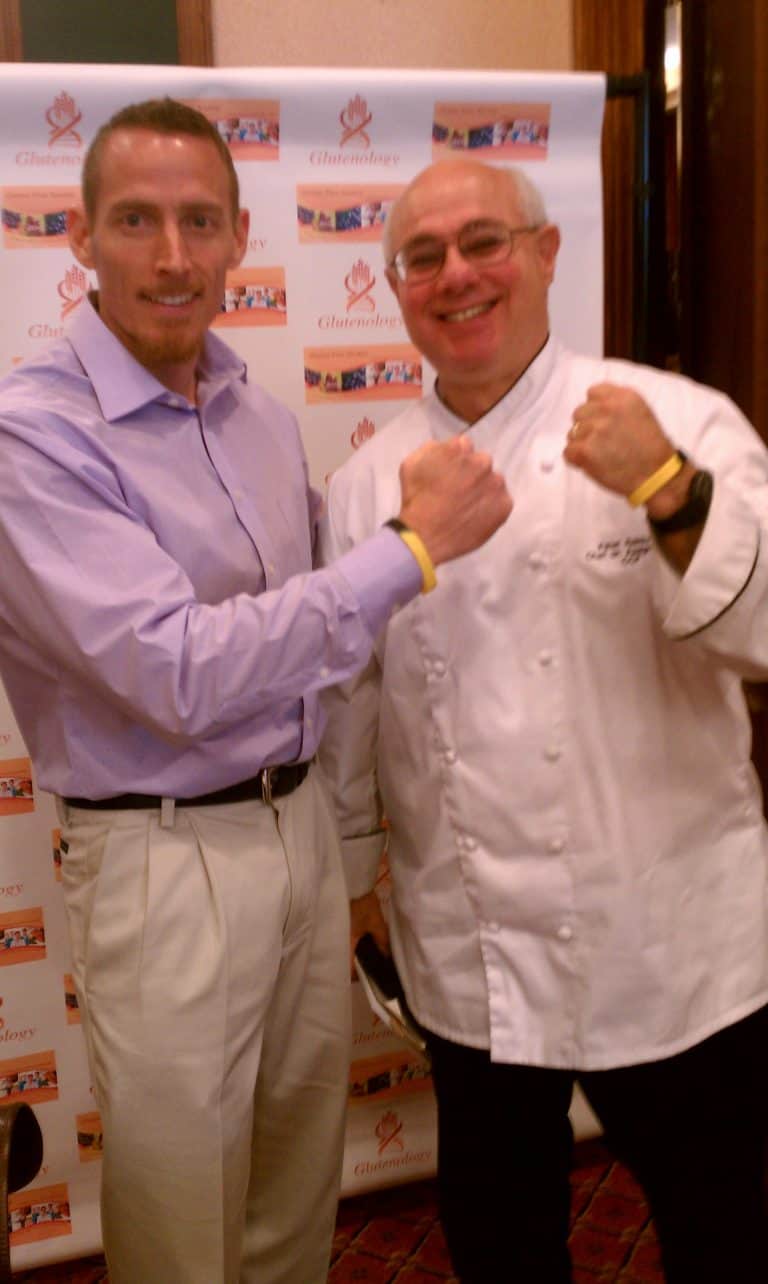 And if you are wondering where you can get your Gluten Free Warrior Bracelet, all you have to do is come to Gluten Free Society's GF Warrior Houston Expo (Date to be announced very soon!) We plan on having the biggest gluten free event in the world. You are all invited, and I will be leaking new information about the details over the next couple of months, so stay tuned. If you haven't seen the Dr. Fasano interview from the expo,
you can watch it here.
All the best, Dr. Osborne – AKA
The Gluten Free Warrior
P.S. If you need help going gluten free but don't know where to start, or if you have gone gluten free but are not getting better, you can check out my health restoring
Glutenology Health Matrix here…