The Answers to some very important gluten oriented questions…
1. How long does it take to heal when going on a gluten free diet? 2. What is necessary to heal Leaky Gut Syndrome? 3. What happens if you cheat on your gluten free diet? 4. What is the best way to go gluten free?
Watch Part 3 of the Gluten Trifecta for the answers, and be sure to check out the slides below…
The following slides are from the video and have been enlarged for your use.
4 Primary Causes of Gut Damage…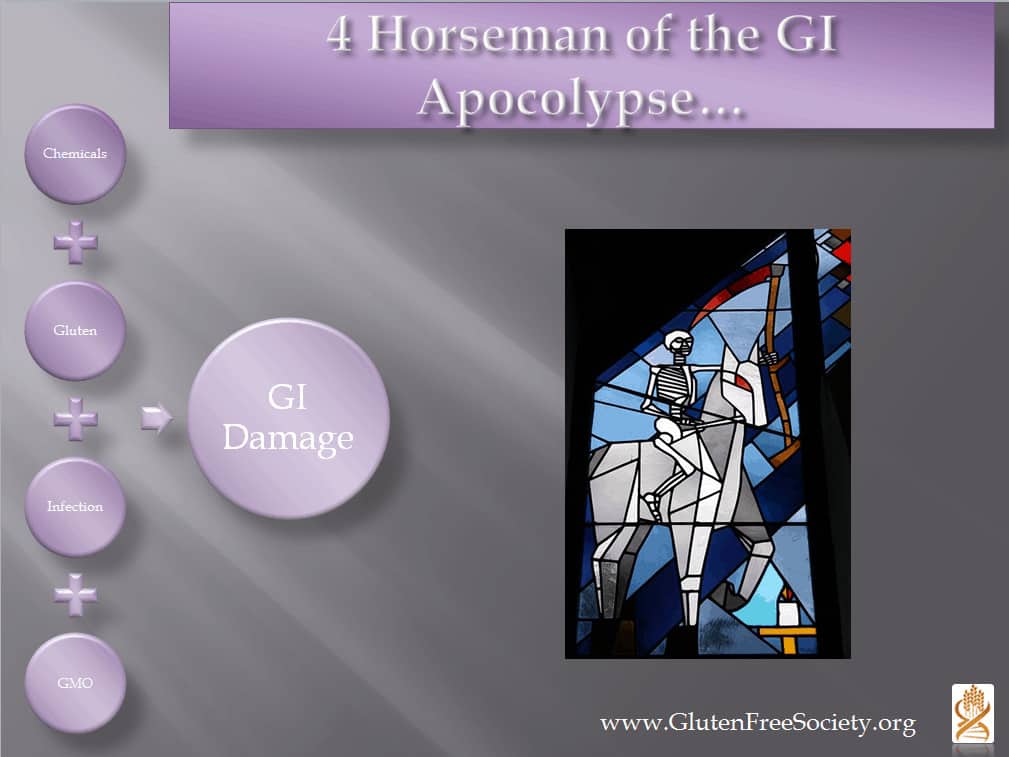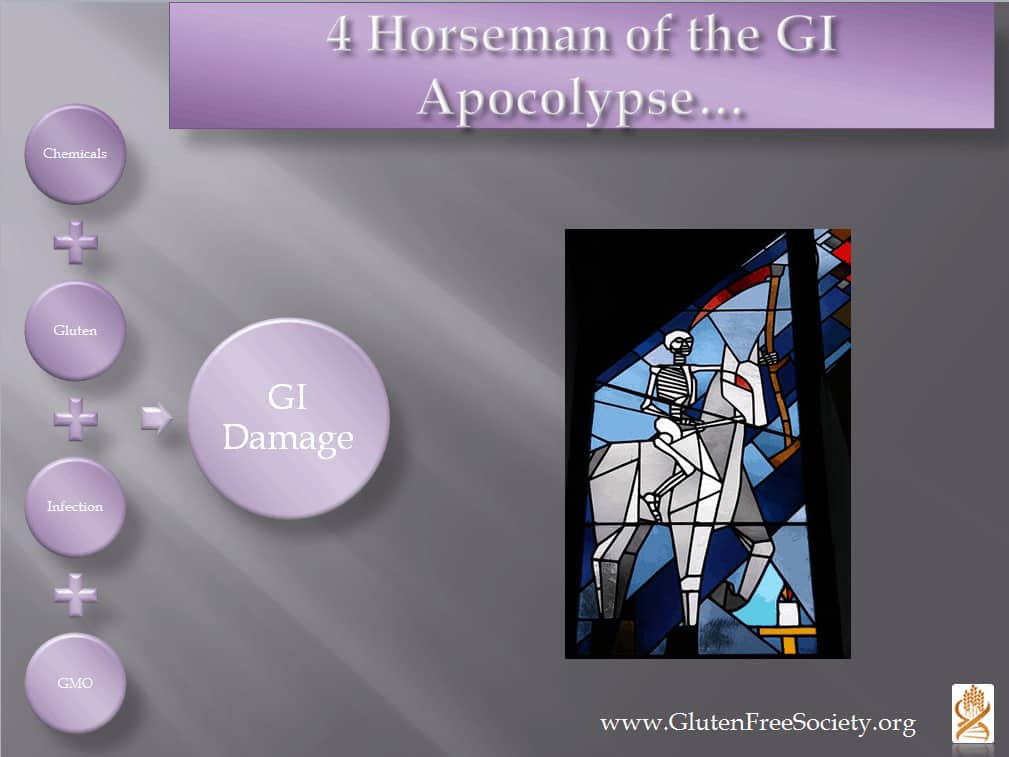 These 5 are Imperative to Restore Leaky Gut Syndrome…

How Long Does it Take to Heal? What Can I Do to Speed the Process Up?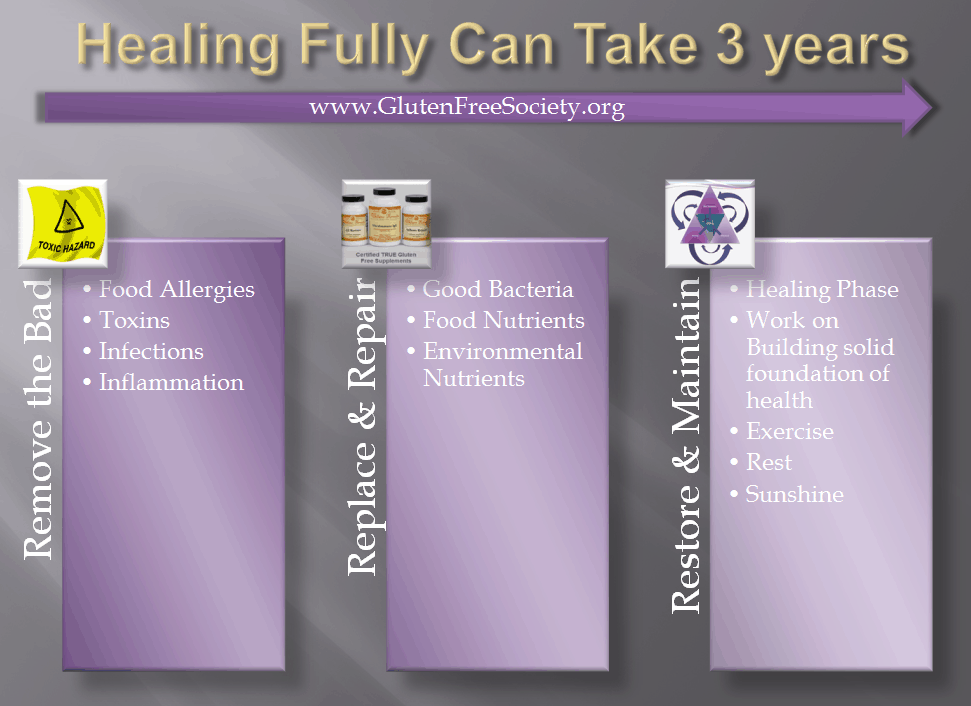 If you missed part 1 and 2,
click here to watch them now.
Always looking out for you, Dr. Osborne – The Gluten Free Warrior/ Founder – GlutenFreeSociety.org