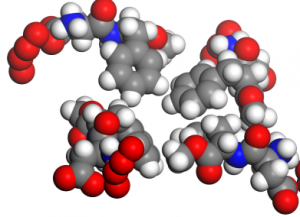 The biopharmaceutical company, Alvine, recently received four patents on an enzyme degradation technology for the treatment of patients with celiac disease. Alvine is a privately held pharmacy company that specializes in the development of treatments for autoimmune and gastrointestinal disease. The drug in development is called ALV003.
It is currently in phase II trials
.
ALV003 is an orally administered mixture of two recombinant proteases engineered to degrade gluten into non-immunogenic peptide fragments, by targeting the glutamine and proline residues that are common in gluten. ALV003 consists of a glutamine specific cysteine protease (EP-B2) and a proline specific prolyl endopeptidase (PEP). ALV003 is being developed by Alvine as a potential treatment for patients with celiac disease.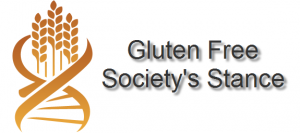 Enzyme therapy is definitely a novel idea for treating patients with gluten sensitivity. In my own practice, I use an
enzyme formulation
that helps break down gluten proteins to reduce the potential risk of damage caused by cross contamination or hidden dietary gluten. I don't recommend using any enzyme formula as an excuse to eat gluten. Remember that even small amounts of gluten exposure can cause or perpetuate inflammatory damage in people with celiac disease of gluten sensitivities. However; using enzymes is definitely a positive approach in reducing the risk of damage.
Who Benefits Most?
Although preparing your own food is ideal to ensure eliminating the risk of cross contamination, some of us spend a lot of time on the road traveling with work. Eating on the road always poses a risk. This is where I recommend the use of
digestive enzymes.
If this description fits you, you can pick up
my custom formulation here…
All the best,
Dr. Osborne – The Gluten Free Warrior