Another new study links celiac disease to an increased risk for cancer of the thyroid gland.
There is a 2.5-fold increased risk of papillary cancer of thyroid for celiac patients.
Source:
J Clin Gastroenterol. 2010 Aug 6.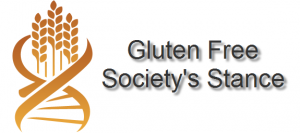 We have long known that gluten can contribute to autoimmune thyroid disease. The fact that gluten can contribute to thyroid cancer has previously been verified in scientific studies. The big question is when will endocrinologists start recognizing this correlation. Thyroid function is extremely dependent upon proper nutrition. Gluten sensitivity contributes to malnutrition and malabsorption. This concept and conclusion is not that challenging to reach and come to.
The picture below illustrates the basic nutritional relationships with the thyroid gland and the hormones it produces. Feel free to take it to your endocrinologist and question them more thoroughly. Much more on thyroid disease to come…