Are you letting your doctor play Russian Roulette With Your Health?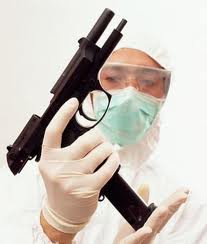 The traditional focus of medicine has been to treat the symptoms of disease with little to know concern being given to the cause of or origin of disease. The doctor spends five minutes with the patient and then prescribes a medication to treat the symptoms. Problem is, the medication typically comes with a large list of problems and additional health risks. Fortunately, the future role of medicine is changing. Common sense is being rekindled and patients all over the country are being empowered to get healthy again…
Are you a victim or are you a Gluten Free Warrior?
Take back control, get educated, and take action. Don't blame the doctor, look in the mirror and decide to make meaningful changes to your lifestyle and environment. When you decide to do this, you will be re-empowered to restore and maintain your health.
Yours in health,
Dr. Osborne – AKA The Gluten Free Warrior