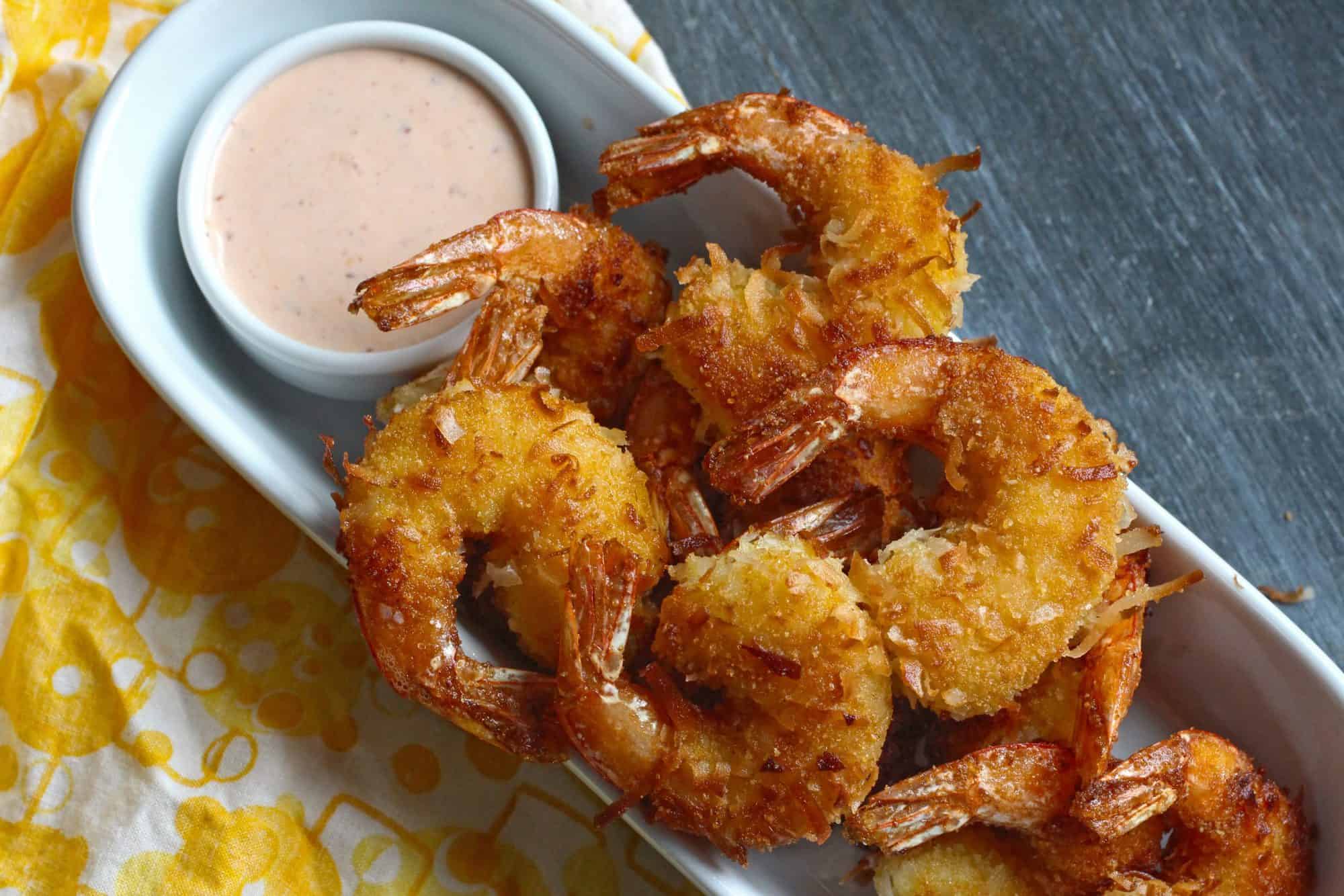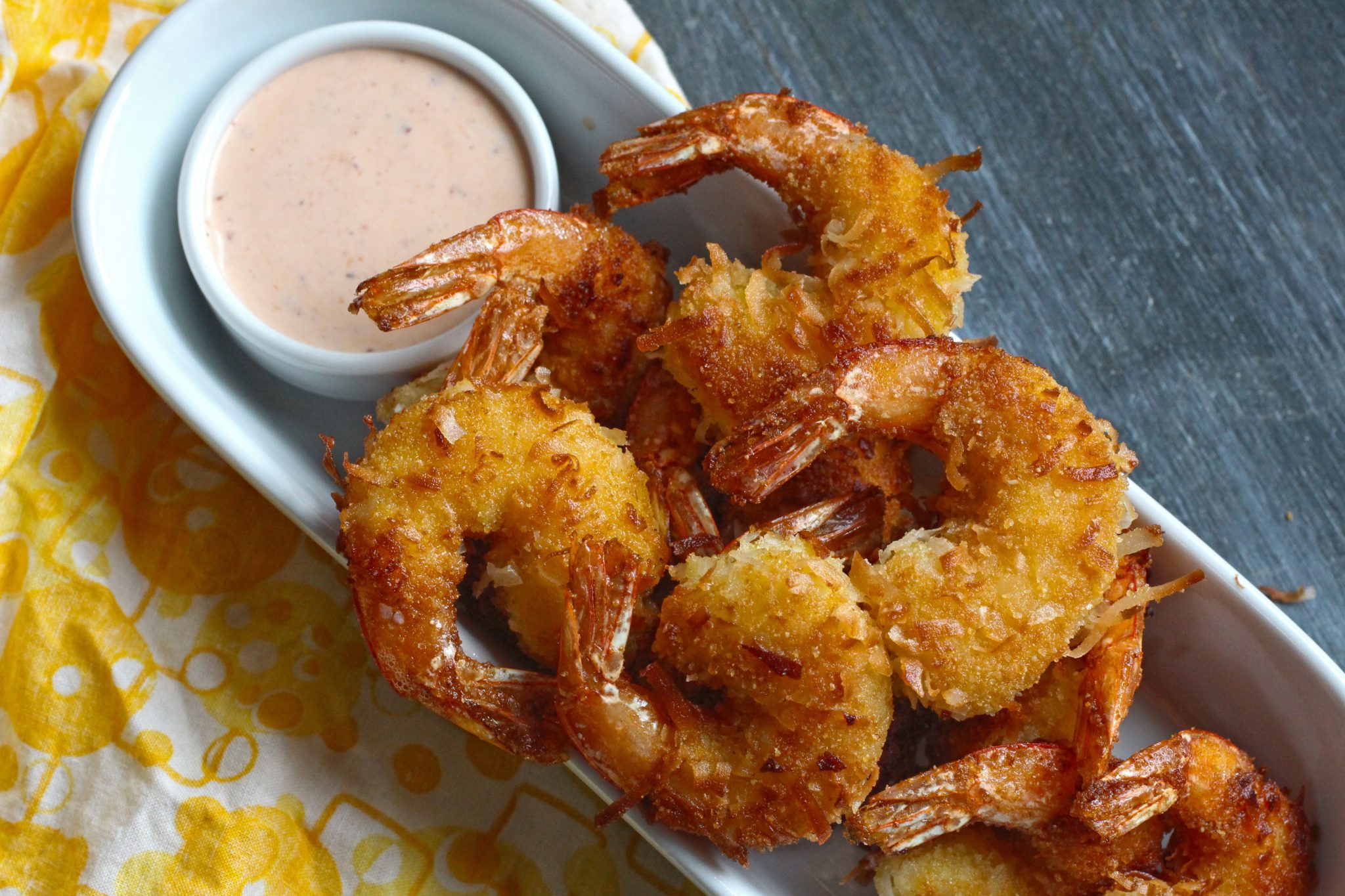 Ingredients
1/2

cup

Warrior breadcrumbs or preferred gluten free breadcrumbs

(See below for link to Warrior Breadcrumbs)

1

cup

unsweetened shredded coconut

1

egg, beaten

1

cup

avocado oil (or preferred oil)

1/2

cup

Warrior Bread Mix

12

cleaned and deveined shrimp with the tail still attached

5.3

ounces (1 package)

coconut or almond yogurt

1

teaspoon

hot sauce (I used Yellowbird Organic Sriracha)

juice of 1 lemon

1

clove

garlic, grated

salt and pepper
Instructions
Mix the breadcrumbs and coconut in a bowl and season with salt and pepper.

Put the egg in another bowl, and the Warrior Bread Mix in a third bowl.

Add the oil to a shallow frying pan, you should have about 1/4 inch of oil on the bottom of the pan. Preheat on medium.

One by one, dredge the shrimp, first in the bread mix, then the egg, then finally coat with the breadcrumb coconut mixture. Make sure to shake the excess off of the shrimp each time, and keep the tail clean. Place the completed shrimp on a plate to rest.

Add the shrimp to the pan one by one to shallow fry. Carefully flip the shrimp after about 2 minutes to cook on the other side. Once browned on both sides and cooked through, remove the shrimp to a cooking rack or paper towel lined plate.

Meanwhile, mix the yogurt, chili paste, lemon, garlic, salt, and pepper in a bowl.  

Serve the shrimp with the yogurt dipping sauce on the side.