My Gluten Free Trip to the GRAMMYs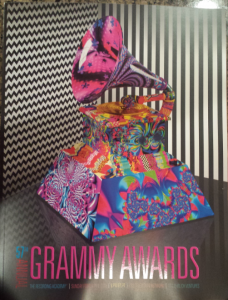 This past Sunday, I was fortunate enough to be invited to the 57th GRAMMY Awards. The group I attended the event with were all experts in the nutrition and functional medicine/health, and not only was the music and ceremony awesome, but getting to hang out and chat with some great minds was also very rewarding. Some of the attendees included:
Celebrity Nutritionist and New York Times best selling author, JJ Virgin
Nutritional Expert and author of The All Day Energy Diet, Yuri Elkaim
Bulletproof Coffee founder, Dave Asprey
World renowned diabetes coach, Dr. Brian Mowl
The show was phenomenal! AC/DC opened the awards with a couple of songs, and I got to see some of musics top celebrities including, LL Cool J, Katy Perry, Taylor Swift, Ed Sheeran, and Sam Smith. Pics are below this post. I think most people would agree that music can be very magical. On that note (pun intended)…
Arguably, food is a lot like music.
They both ignite passion in people
They can be really awesome or really terrible
They can bring us together and connect us on so many levels
They can affect our mood and temperament
They can improve or worsen our ability to exercise
They come in a variety of infinite options
Cooking is an art – playing music or singing is an art
Food at the GRAMMYs
Unlike the music, the food being offered was only a small step up from what you might get at a baseball game. You know, nachos, popcorn, hotdogs, cotton candy, soda, etc. Because I was in a sky box, we had access to nuts, cheeses, finger foods (loaded with gluten), and beverages. I stuck with the water, and saved myself the grief. That being said, I did get to have a rooftop dinner at a nice restaurant (rooftop view pic below). Salad, cauliflower and steak comprised the meal. I can honestly say, the GRAMMYs isn't
my thing.
However; I had a great time watching the performances and hanging out with some really smart people. That being said, I wanted to share the pictures I took during the event, because I realize that not everyone gets the opportunity to go to an event like this. It is a once in a lifetime kind of experience. Here you go: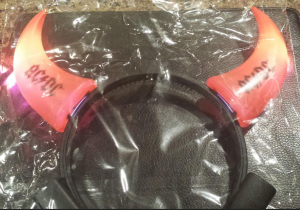 The devil horns above were for the AC/DC opener (my favorite part). It was pretty cool seeing all of the people in the crowd wearing these to some old school rock. Below is a picture of AC/DC on stage. The lighting was awesome and picture doesn't quite do it justice.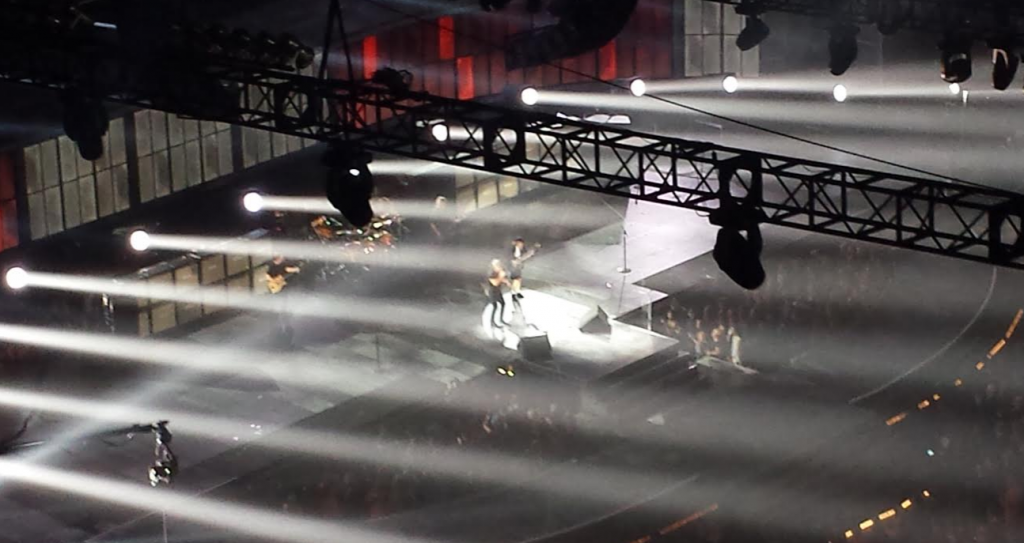 My son's favorite performer:) Taylor Swift also took the stage below: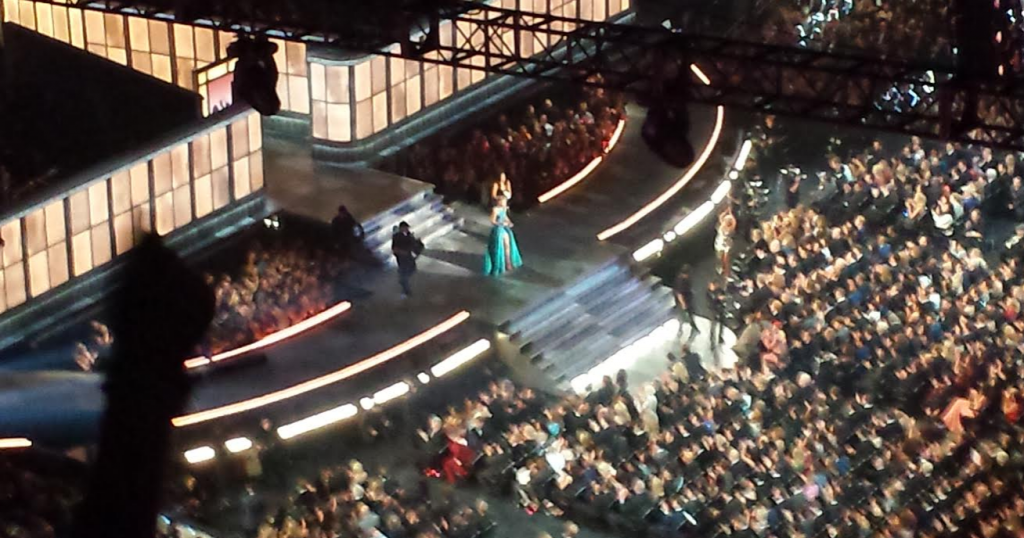 Katy Perry had one of the best performances. The backdrop shadow prop dancers was fun to watch: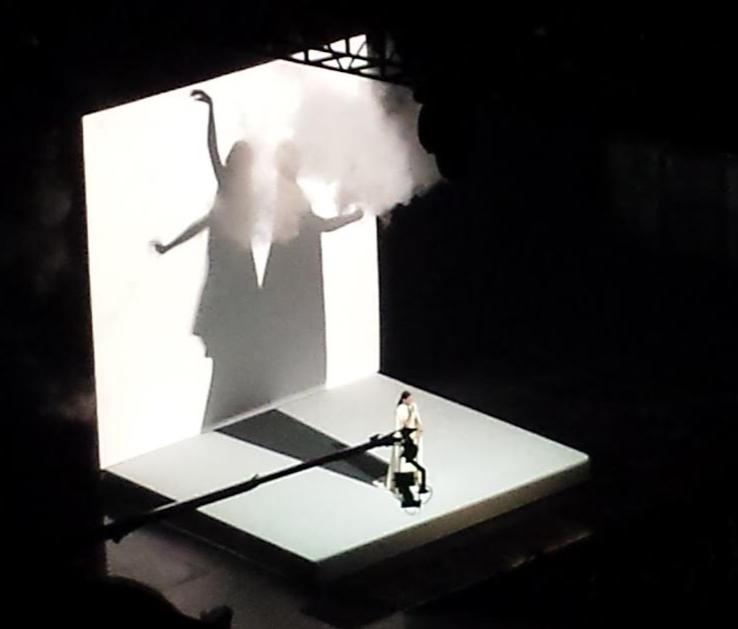 My absolute favorite view of the night was the rooftop skyline at dinner. You can see the fog from the ocean rolling in between the buildings. Again, the picture doesn't do it justice. If you ever get a chance to see the LA skyline at night, it is a beautiful sight.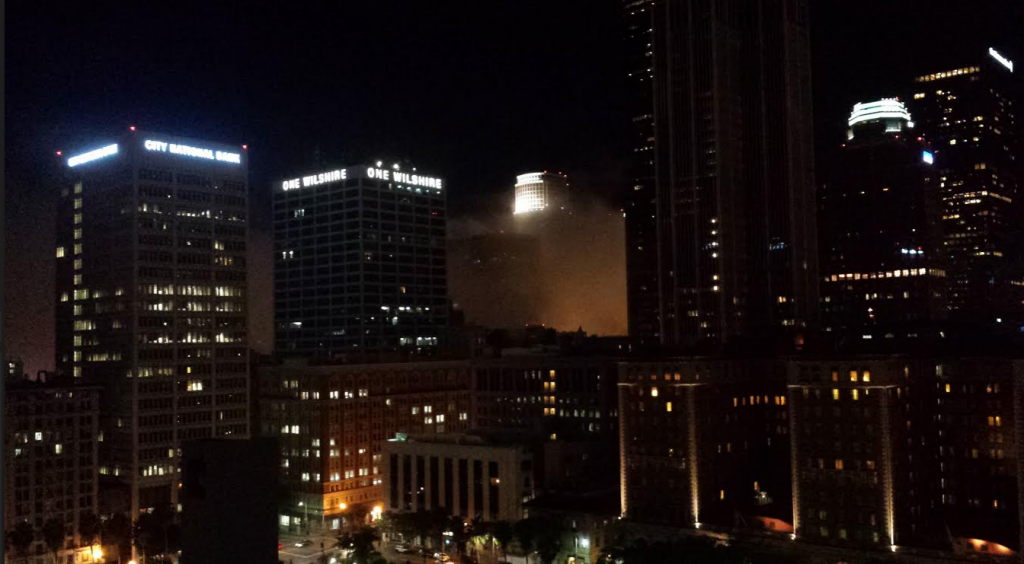 Always looking out for you, Dr. Osborne – The Gluten Free Warrior