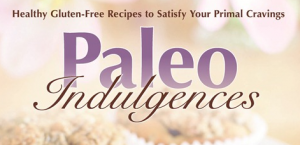 This recipe comes from a new book I recently started reviewing calledPaleo Indulgences. These caramel treats are not something I would recommend eating all the time, but they are a good alternative candy compared to the toxic preparations you will find at the store. Most store bought candy contains a number of chemicals and genetically modified ingredients including:
Processed sugars
Hydrogenated fat
Artificial dyes and coloring agents
Artificial sweeteners (Splenda, Nutra Sweet, Sweet n Low, etc)
Corn syrup
These types of candy are empty calorie foods. That is to say calories without nutritional value. Remember that your body needs nutrients to process and create energy from food. If the food you eat is devoid of nutritional value, your body will rob from its own nutritional stores to metabolize the empty calorie food. Bottom line – minimize as much as possible foods that are empty calorie. If you are looking for a special Halloween treat for your kids tonight, give it a try.
Coconut-Milk Caramels, from Paleo Indulgences by Tammy Credicott – (If you like Milk Duds…)
Ingredients for Caramel
1 C (200 g) coconut crystals 1/4 C (60 mL) coconut nectar 1/2 C (120 mL) full-fat coconut milk
Ingredients for Coating
1/2 C (80 g) chopped dark chocolate 1 oz (28 g) unsweetened dark chocolate, chopped
Instructions:
Make the caramel: Place all the caramel ingredients in a medium saucepan and stir to combine. Heat over medium-high heat, and boil mixture until it reaches 250°F on a candy thermometer, about 20 minutes. Remove from the heat and let sit until the caramel is soft and pliable but cool, about 20-30 minutes.
Roll the caramel into balls by the teaspoonful and place on a parchment-lined baking sheet.
Make the coating: Place all the chocolate in a double boiler over gently simmering water and stir until almost melted. Remove from the heat and stir until completely melted and smooth.
With 2 forks, dip each ball of caramel into the chocolate, tapping off any excess on the side of the bowl. Place back on the parchment-lined baking sheet to set. You can refrigerate to speed up the process.
Happy Halloween!
Dr. Osborne