Description
Do you know what's in your calcium supplement?
Nearly 40% of Americans take a calcium supplement. And that jumps to 70% for older Americans. But do you know the effectiveness of your calcium? If you take some of the most common supplements available it's low-grade calcium carbonate.
If you've ever had reflux after taking your calcium supplement, you know what low-grade feels like.
Our gluten free calcium supplement, Ultra CalMag, uses a patented form of pharmaceutical-grade calcium. This bioavailable calcium means your body absorbs more. And it reduces the gas and bloating feeling that most supplements give you. So, with our gluten free calcium supplement, you benefit not only in your wallet, but in your body as well.
Signs of Calcium Deficiency
Calcium is an essential mineral in your body. It is important in bone health as well as:
Regulating hormones
Regulating blood viscosity (blood clotting agent)
And Reducing High Blood Pressure
Your heart, muscles, and nerves also need calcium to function. However, your body doesn't make its own calcium. You only get it from your diet.
Common signs of low calcium include fatigue, chest pains, muscle spasms, depression and dry skin.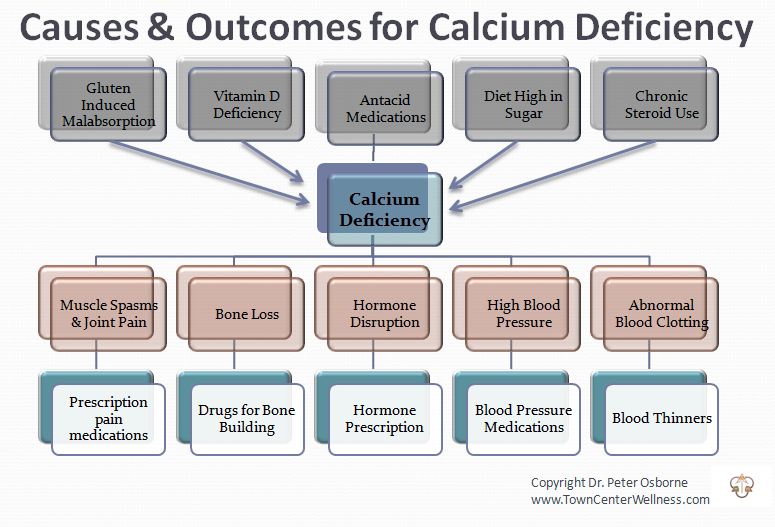 Individuals who are most at risk for low calcium intake are:
Gluten Sensitive/Celiac
Peri- and post-menopausal women
Individuals with High Blood Pressure
Pregnant women
Individuals on prescription and OTC medications
Individuals with Vitamin D deficiency
Why Ultra CalMag?
Ultra CalMag is a custom blend of DiCalcium Malate (derived from apples) and DiMagnesium Malate (derived from fruits such as oranges). These are bioavailable minerals for greater absorption. Ultra CalMag's 2:1 ratio ensures your body has the proper amount of both minerals.
Our gluten free calcium supplement, Ultra CalMag, uses only pharmaceutical-grade or better ingredients in our supplements. So, we guarantee that our products are:
MSG free,
NO wheat/gluten,
NO corn/zein/starch,
NO dairy/casein/whey/ milk derivatives,
NO yeast or soy,
NO sulfate,
NO phosphates (other than coenzymes),
NO preservatives and
GMO free*
DiMagnesium Malate has an energizing property. This means it's best as a morning supplement. This form of magnesium is also gentle on your digestive system. No extra laxative here.
What does Magnesium have to do with Calcium?
Magnesium is a sister mineral to calcium. It helps your body absorb calcium in many ways.
First, it stimulates the hormone calcitonin. This helps preserve bone structure. It draws calcium out of the blood and puts it back into the bone.
Secondly, Magnesium converts vitamin D into its active form. Vitamin D is required for your body to absorb calcium as well.
The Science Behind It
DiCalcium Malate consists of one molecule of malic acid bound to two molecules of calcium. This creates a compound that is 29% calcium – compared to calcium citrate, which is 19% calcium. This means more elemental calcium per capsule.
Di Magnesium Malate combines 2 magnesium ions with one molecule of malic acid. The weak bond between the magnesium and malic acid makes it easily soluble in the body.
Malic acid is an organic compound found in apples and other tart fruits. It helps to neutralize stomach acid – making it gentle on the digestive system. It also binds to toxic metals, like aluminum, rendering them ineffective.
*These statements have not been evaluated by the Food and Drug Administration. This product is not intended to diagnose, treat, cure, or prevent any disease.