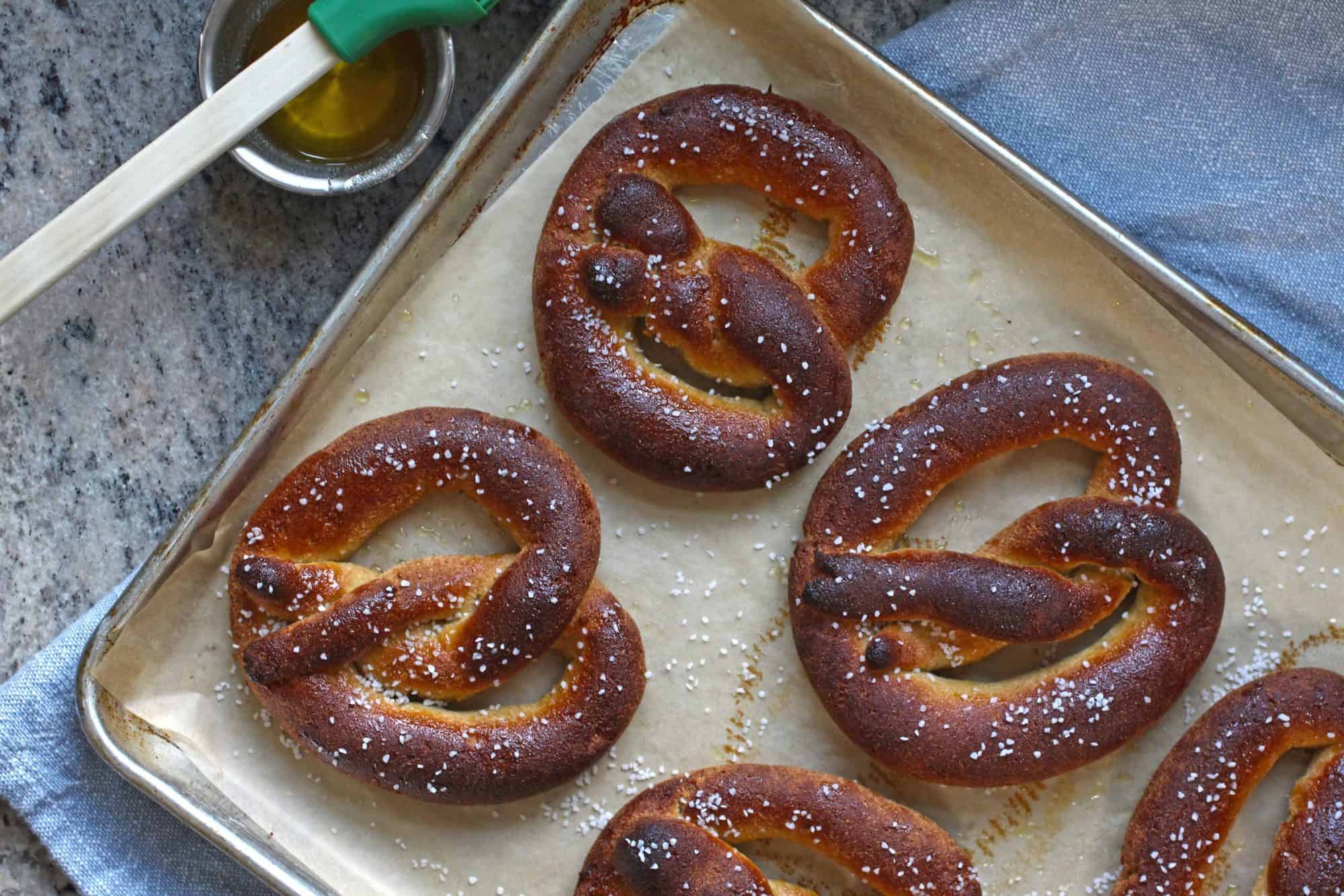 Ingredients
1

package

warrior bread mix

3/4

cups

water

2

tbsp

honey

plus more for brushing

2

tbsp

apple cider vinegar

1

cup

egg whites

1

egg yolk

pinch

pretzel salt
Instructions
Add the warrior bread mix to a large bowl.

In another bowl, whisk together the water, honey, vinegar, and eggs

Pour the liquids into the bread mix and stir well to combine. Knead for about a minute, then allow to rest for a few minutes.

Line a baking sheet with parchment paper.

Split the dough into 6 or 8 rounds depending on how large you want the pretzels. Roll each dough ball out into about a 1/2 inch thick rope. It will break in some spots but don't worry you can press it back together as needed. Form the pretzel shape by bringing the ends together, twisting them twice, and folding them down to meet the center.

Place completed pretzels on the baking sheet and once finished, bake for 35 - 40 minutes until browned and cooked through.

Meanwhile, add about 2 tablespoons of honey to a measuring cup with a teaspoon of water and mix to combine.

When the pretzels come out of the oven, brush this mixture onto them and sprinkle on the pretzel salt.