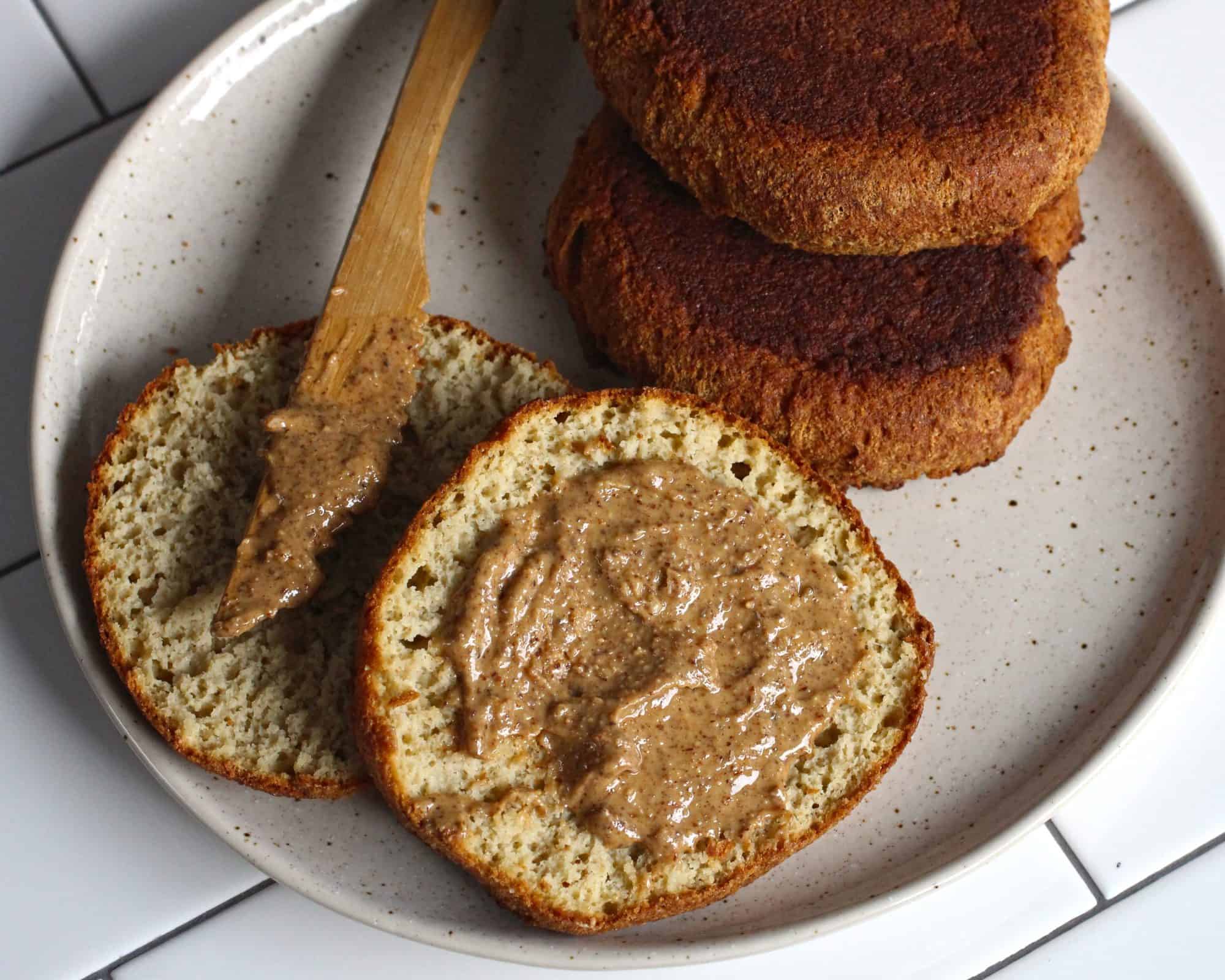 Ingredients
1

package

Warrior Bread Mix

(see below for link to Warrior Bread)

1

cup

almond milk

1

cup

start with one whole egg, then fill with egg whites to one cup

1

tablespoon

Apple Cider Vinegar

2

tablespoons

honey
Instructions
Preheat oven to 375 F

Add the warrior bread mix to a large bowl. In another bowl, whisk together the water, egg, vinegar, and honey , Pour the liquids into the bread mix and stir well to combine. Knead for about a minute, then allow to rest for a few minutes.

Line a baking sheet with parchment paper. Coat the bottom of a frying pan with some coconut or olive oil and bring to medium heat.

In batches of 3 or 4, depending on your pan size, add 1/8th of the dough to the pan and form it into a circular shape. Cook about 5 minutes, then flip to brown the other side. Place on the parchment lined baking sheet when done.

When they are all done, bake for about 45 minutes until cooked through. Allow to cool before splitting in half with the tines of a fork to get the classic "nook and cranny" texture of an english muffin.