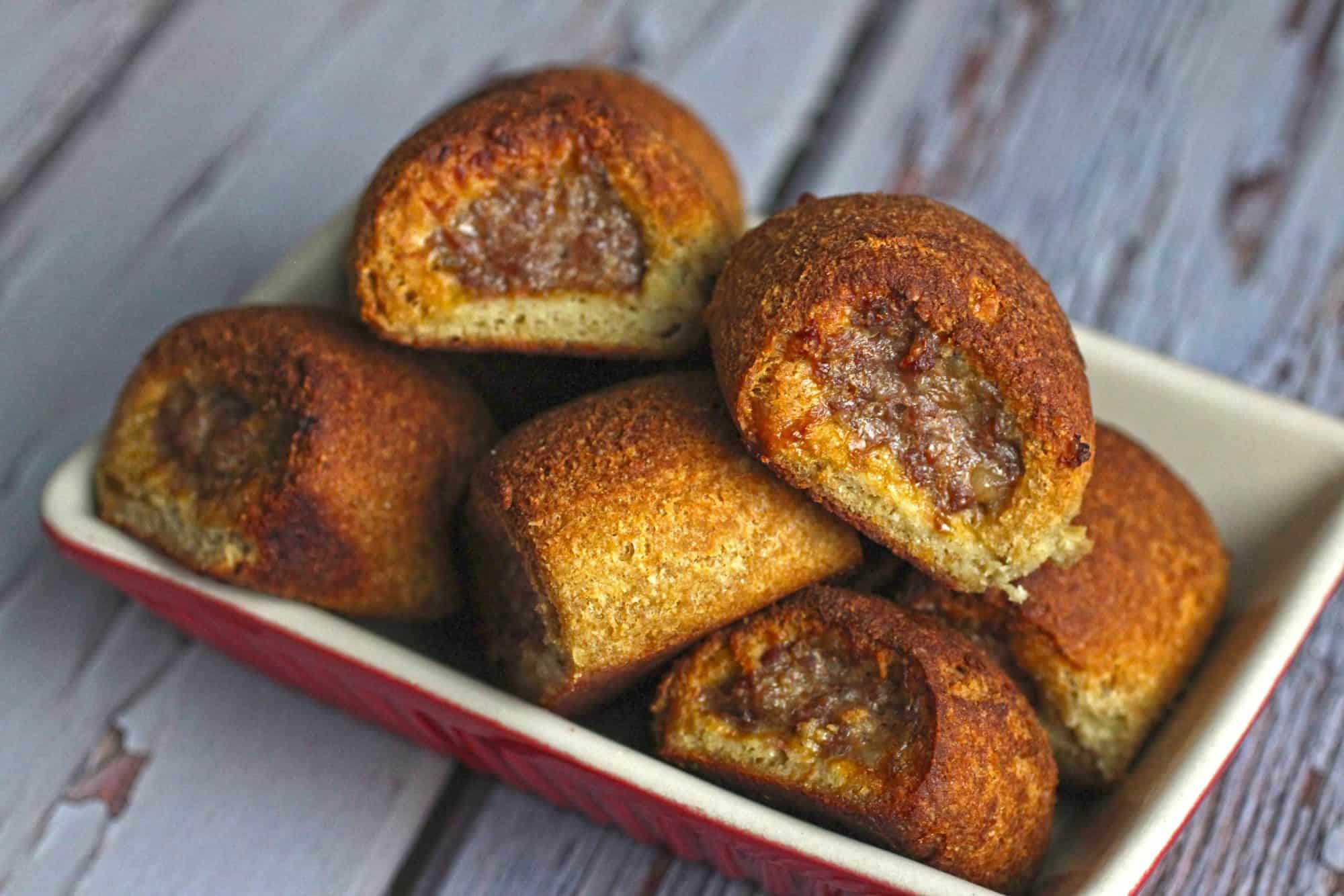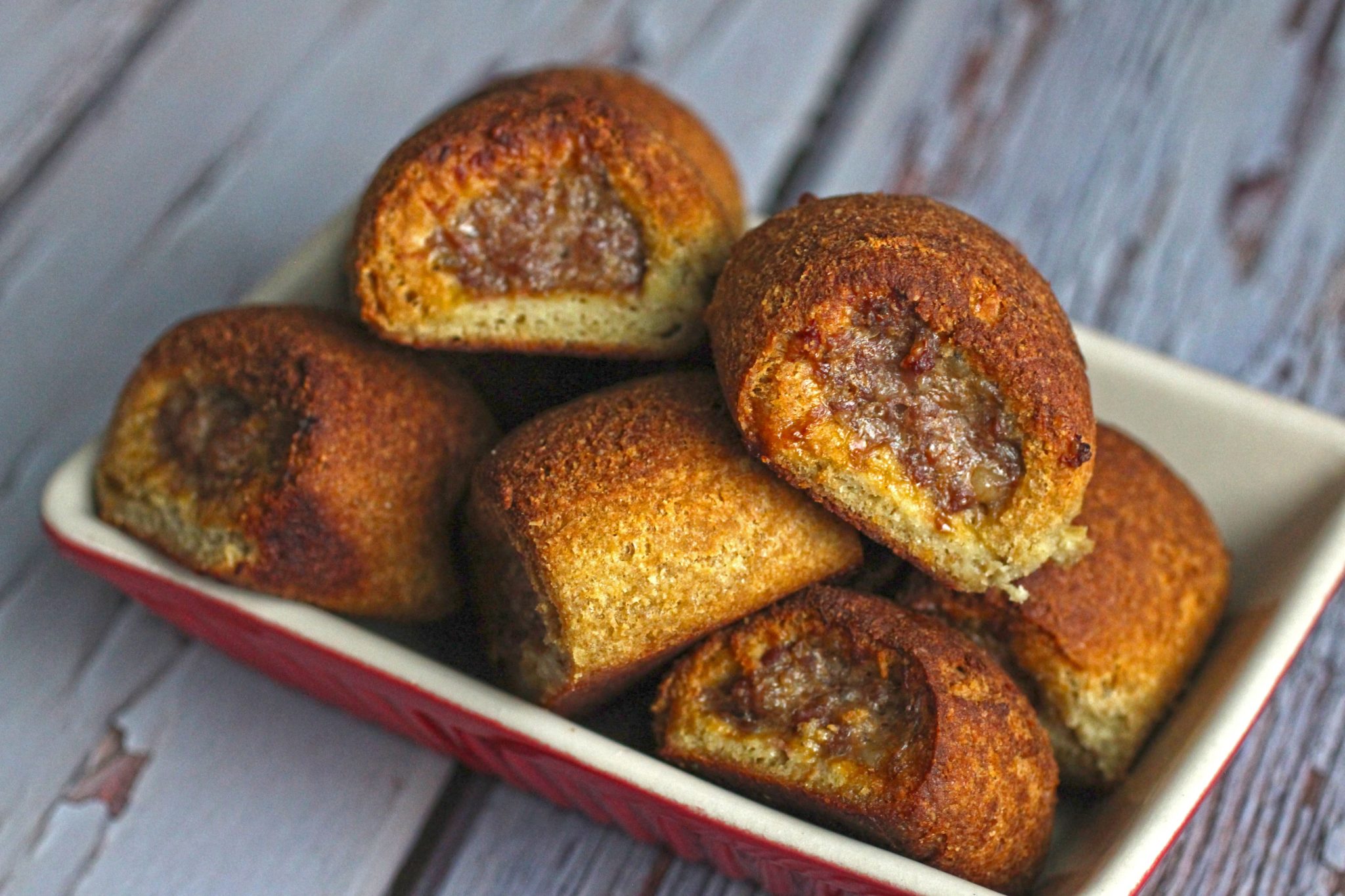 Ingredients
1

cup

Warrior Bread Mix

1/2

cup

Water

1

tbsp

preferred sweetener

4

large

Eggs

1

pound

loose breakfast sausage (store bought or use the recipe from No Grain, No Pain)

2

tbsp

extra virgin olive oil
Instructions
Preheat oven to 350 F. Add the bread mix to a large bowl.

Whisk the water, sweetener, and 3 of the eggs in another bowl until mixed.

Pour the egg mixture into the bowl with the bread mix and stir to combine.

Lay out a piece of parchment paper and pour the bread mix on top. Roll this out as thin as you possibly can and form a 10x20 rectangle. It doesn't matter if there are some holes in the dough.

In a large bowl, mix the sausage with the egg.

Brush the dough evenly with the olive oil.

Form a log of the sausage mixture right along one of the long edges of the dough

Use the parchment to help you roll up the dough. Roll it up starting with the log of sausage, lifting the paper slowly to help it roll. After you cover the sausage, continue so that it overlaps itself once or twice. This is to help emulate the flaky layered crust of a sausage roll.

Brush more olive oil on a baking sheet.

Cut the log into 12 1.5 inch segments. Spread them out on the baking sheet.

Bake for 45 minutes.

Remove from oven. Use a spatula to remove them from the pan and onto a serving dish.