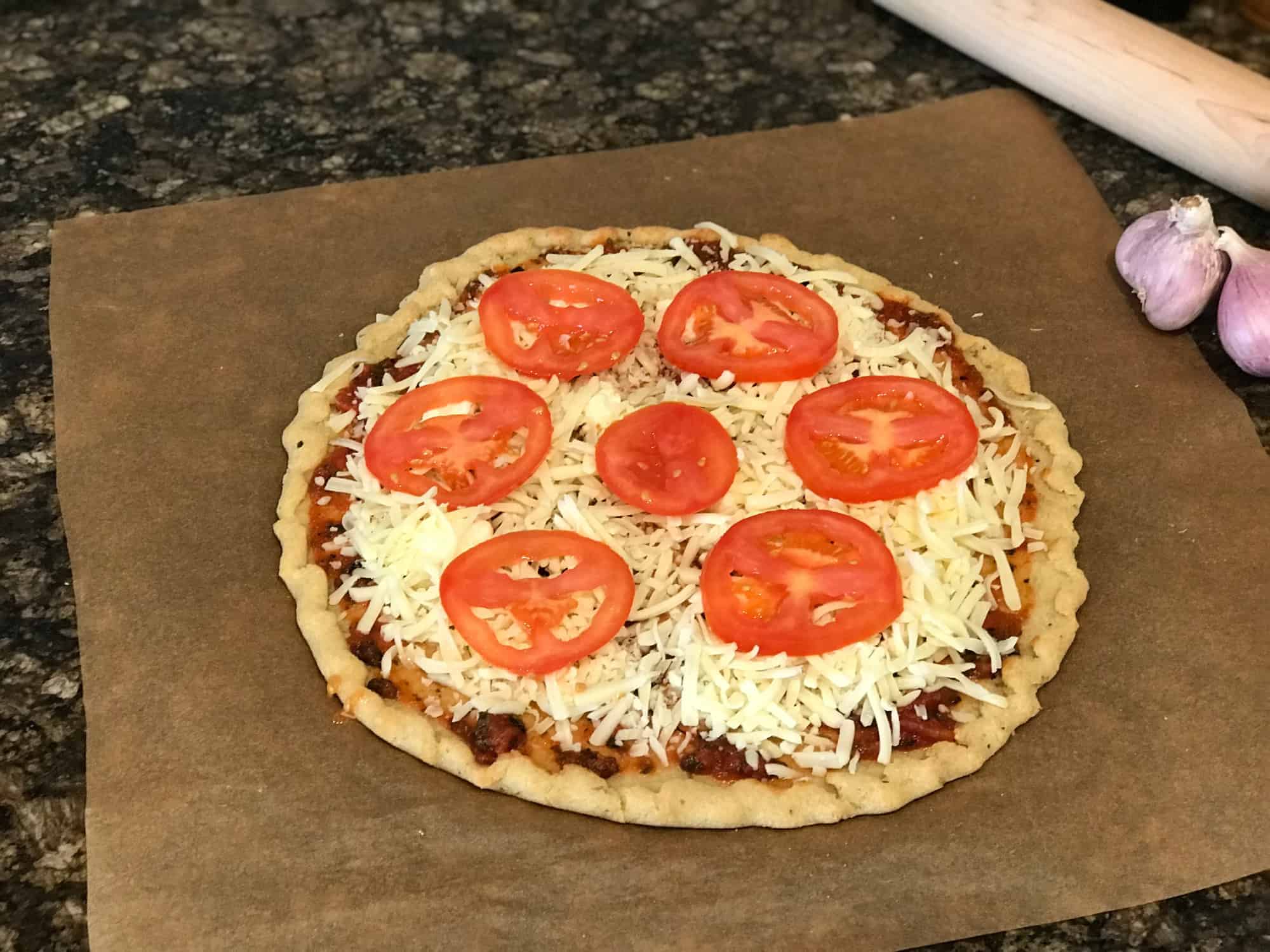 Ingredients
1

cup

Warrior Bread Mix

1/2

Cup

Tapioca Flour

1

Egg

3/4

tbsp

Apple Cider Vinegar

2

tbsp

olive oil

4

tbsp

Grass fed A2 butter, dairy free butter, or preferred oil

1/3

cup

Water

Garlic powder to taste

(we used garlic salt)

Sea salt to taste

(1/2 tsp to 3/4 tsp)

Seasoning to taste

(we used dried basil and herbs de province)
Instructions
Preheat the oven to 450 degrees F. Prepare the baking sheet by lining it with parchment paper.

Add the dry ingredients (Warrior Bread mix, tapioca flour, seasonings, salt) to a large bowl, and be sure to stir.

Next, add the water, oil, vinegar, and eggs to the dry ingredients and stir well until the mixture becomes a dough.

Transfer the dough to your parchment paper, and use a rolling pin create a 10-12 inch crust. (We made a 12 inch crust).

Bake the crust for 10-14 minutes. Less time for softer crust, more time for a crispier crust. (Ours cooked for 11 minutes)

Add toppings according to taste and allergy restrictions.

Bake again until done. (Typically 5-10 minutes depending on toppings and thickness of crust. We baked ours for 8 minutes).