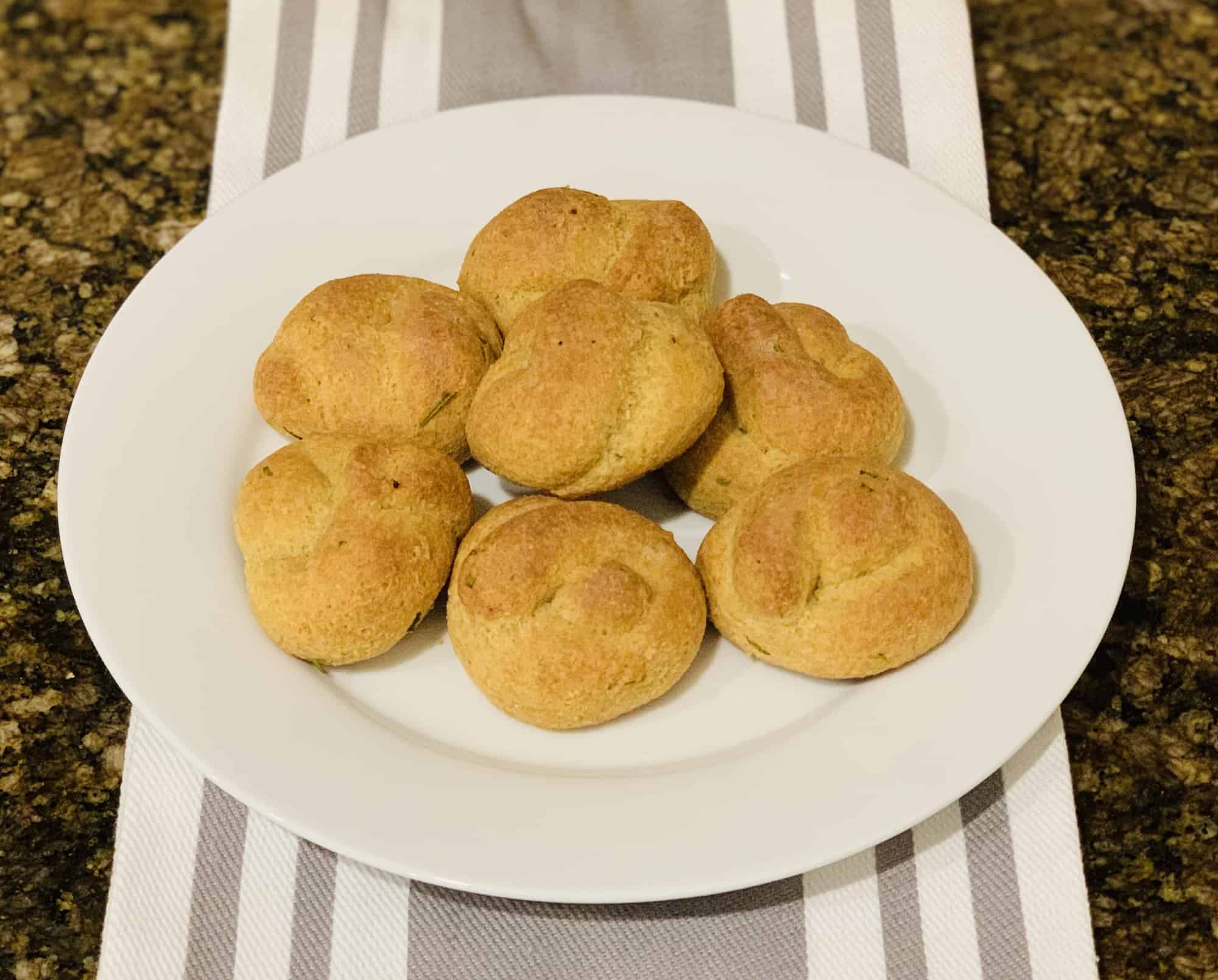 Ingredients
1

cup

Warrior Bread Mix

1/2

cup

Tapioca Flour

1

tsp

Baking Powder

1/4

cup

Melted Dairy Free butter (We used Miyoko's Vegan Butter), or preferred butter or oil

2

Large Eggs

1/4

cup

Water

1

clove

minced garlic

1

tbsp

Apple Cider Vinegar

Dried or Fresh Rosemary to taste

Pinch of sea salt
Instructions
Preheat oven to 400 degrees F.

Add Warrior Bread mix, Tapioca flour, and baking powder to large bowl. Stir.

Add melted butter or oil to bowl.

Add water and eggs and mix well.

Add 1 tbsp Apple Cider Vinegar and pinch of salt, and mix well.

Add minced garlic and rosemary and stir into batter. Knead dough with hands just for a minute, so it has an even consistency.

Shape into dinner rolls 1.5-2 in. diameter and bake on a parchment paper-lined baking sheet for 22-25 minutes. Baking times may vary based on oven, size of rolls, elevation, etc.