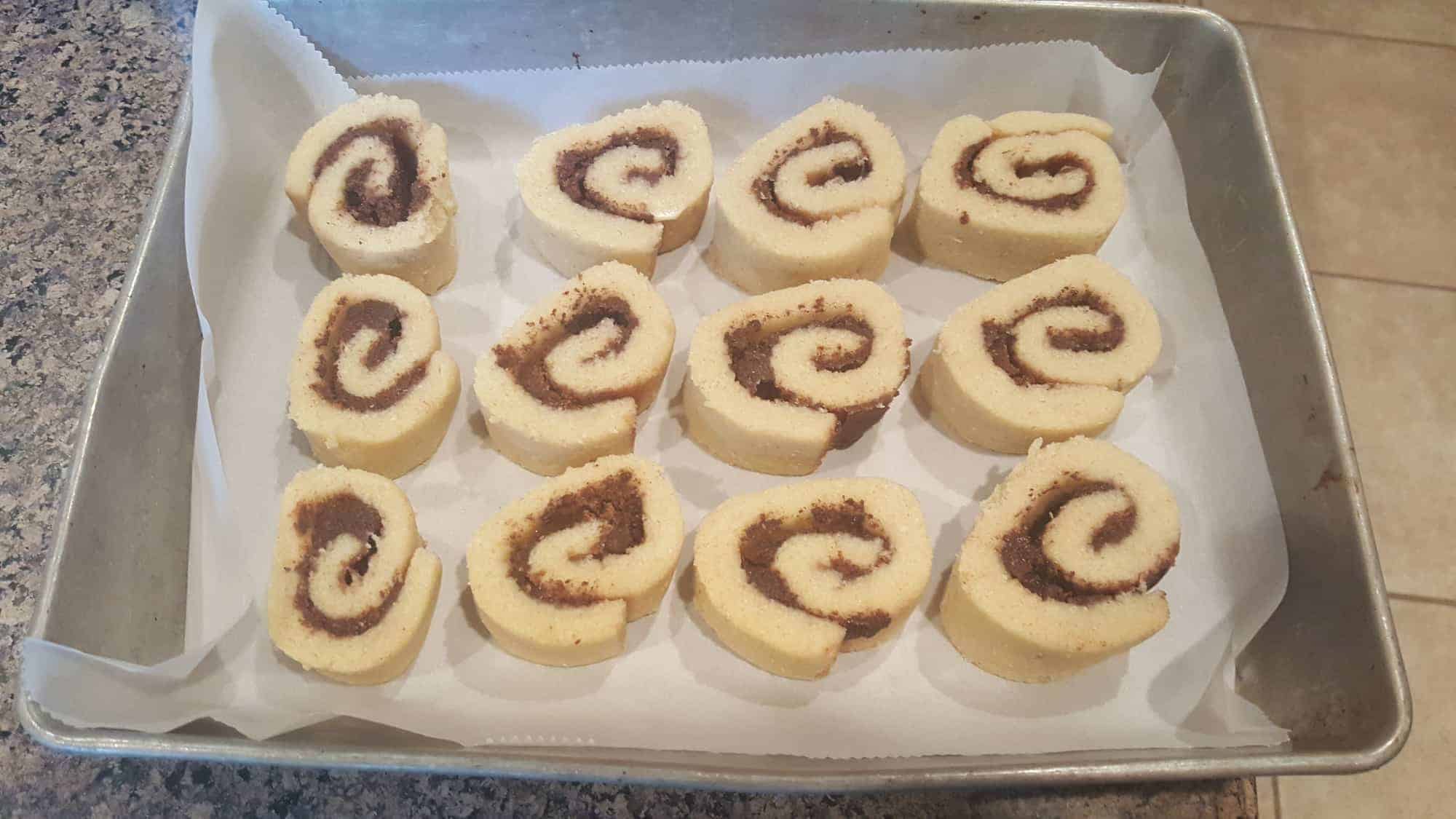 Ingredients
1

bag

Warrior Bread

1

cup

Water

1

cup

eggs or egg whites

3

tbsp

Apple Cider Vinegar

1/2

cup

soft butter

1/2

cup

sugar (or sugar subsitute)

1/3

cup

ground cinnamon
Instructions
Preheat oven to 400 degrees F.

Add eggs (or egg whites), water, and apple cider vinegar to large bowl. Mix.

Add entire bag of Warrior Bread into liquid mixture, and whisk slowly for a minute, then briskly as batter thickens. Once mixed, allow to rest a couple of minutes to become more dough-like.

4. Turn dough onto parchment paper and using damp hands pat into rectangle, about 8" x 13". Or, you can roll the dough using a rolling pin between 2 pieces of parchment paper. It should be about ½" thick.

Spread dough with ½ cup soft butter. Sprinkle with ½ cup sugar or favorite sweetener substitute and ½ cup ground cinnamon.

Lift the edge of the parchment paper closest to you and start to roll the dough lengthwise, fairly tight.

Once in a log shape, use a knife to cut into 10-12 sections. Place each roll in a 9" x 13" (or similar) buttered baking dish.

Bake about 25 minutes, or until golden brown.
Notes
To make smaller, mini cinnamon rolls, you can divide the dough into 2-3 sections so it's easier to roll tight rolls. Top with frosting or glaze, if desired.