How To Navigate the Holidays and Stay on a Gluten Free Diet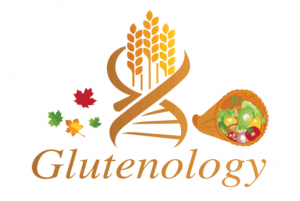 Make sure you save the date.
When? Saturday, November 2nd, 2013
Where?
University Branch Library Address – 14010 University Blvd. – Sugar Land, TX 77479 (At the University of Houston Sugar Land Campus).
Map it here <<<
Time? 11:00 am – 1:00 pm
That's this weekend! Dr. Osborne will be discussing how to get through the holiday season without wrecking your gluten free diet and your health. Don't forget that we will be giving away some awesome door prizes including:
Gluten Free Warrior T-Shirts
Food Allergy Testing (valued at over $1200)
Vitamin and Mineral Testing (valued at over $400)
Cookbooks and supplements to help with the gluten free lifestyle
Remember that in order to qualify for the door prizes you need to bring a TRUE gluten free (grain free) dish – preferably holiday themed. More than $2000 dollars worth of prizes were given away, including 2 Spectracell vitamin and mineral blood tests, an Elisa Act allergy test (measures 315 food, chemical, and environmental toxin reactions), multiple bottles of
gluten free multivitamins
, and more.
RSVP on Facebook here <<<
Gluten Free Help
If you know someone considering a gluten free diet and they want to learn more, bring them to the meeting. We will be providing many resources free of charge. If you can't make the meeting, you can
check out Dr. Osborne's new cookbook here
. It is grain free, dairy free, and sugar free. He just added 50 new recipes with a focus on the Holidays!
Wishing you excellent health,
Dr. Osborne – The Gluten Free Warrior