For the full crash course on vitamin A check out – https://www.youtube.com/watch?v=xSZcrD99a8Q&t=1s
Your Vitamin A (and More) Questions Answered!
Some of the questions answered in this video breakdown with Dr. Osborne are:
Can vitamin A deficiency cause Hashimoto's hypothyroid? 0:15
Does Vitamin help kill cancer cells? 03:46
What is the best way to take vitamin A? 09:35
How is vitamin A absorbed and delivered to body tissues? 10:25
Can vitamin A be toxic? Can vitamin A cause liver damage? 12:50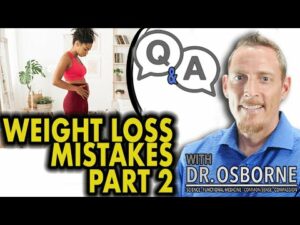 Think you might be gluten sensitive? Take the...