This video breaks down the different reasons why you might develop a biotin deficiency. This is my favorite biotin supplement – https://bit.ly/2OlqQlo
What causes Biotin Deficiency?
Some of the most common contributors to low levels of biotin or biotin deficiency are:
1. Alcohol consumption
2. Low stomach acid (antacids and stomach surgery)
3. Smoking
4. Pregnancy (increases demand for biotin)
5. High consumption of egg whites
6. Chronic use of antibiotics – healthy bacteria produce biotin
7. Parenteral nutrition
8. Genetic inborn errors of metabolism
9. Seizure medications can also deplete biotin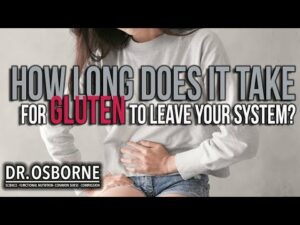 Gluten Shield - specially formulated for those seeking...