Anemia is a condition where red blood cells are too low or their ability to function is compromised. There are a number of nutritional anemias that often get overlooked.
Anemia can be caused by a deficiency of the following vitamins, minerals, and nutrients:
Iron
Copper
Zinc
Vitamin B12
Folate
Vitamin B6
Vitamin B2
Vitamin C
Vitamin E
Omega 3
Protein deficiency
Symptoms of Anemia are common and include the following:
Fatigue
Shortness of breath
Muscle Pain
Exercise Intolerance
Dizziness
Brain Fog
What Causes Anemia?
Nutritional inadequacy to include iron deficiency, b12 deficiency
Intestinal Inflammation – especially celiac disease and gluten sensitivity
Growth Spurts
Occult Blood Loss
Medication induced nutrient loss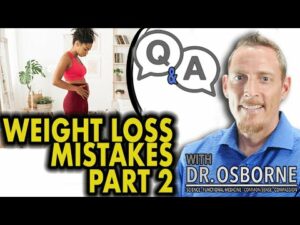 Think you might be gluten sensitive? Take the...