What are the symptoms of mold exposure?
If you have ever heard of chronic inflammatory response syndrome, you should know that mold is definitely a major cause. The symptoms of mold exposure are highly variable, and different people have different symptoms. Some of these are:
1. Dizziness/Vertigo
2. Chronic muscle and joint pain
3. Sleep disruption
4. Neuropathy
5. Severe fatigue
6. Intolerance to taking nutritional supplements targeted at detoxification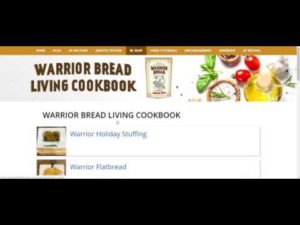 Grab Warrior Bread Here: https://www.glutenfreesociety.org/shop/supplements/warrior-bread-grain-free-bread-mix-presale/ Check out our...