Supplements Discussed in the Video
Vitamin D Options
1. High Potency vitamin D in 50,000 unit caps – https://bit.ly/2kGoXVN
2. Emulsified Vitamin D3 drops – https://bit.ly/2MVmYrO
3. Vitamin D with vitamin K2 – https://bit.ly/2o4Q5zg
Magnesium Options:
1. Cal/Mag – https://bit.ly/2VMAOQ0
2. Ultra Mag – https://bit.ly/2LjE14J
Vitamin C – https://bit.ly/2lTLQVW
Quercetin – https://bit.ly/2P242ry
Top 4 Ways to Overcome Stress and Fight Inflammation
Overcoming chronic stress in the new year can be a challenge with lock downs and politicians calling the shots. This video breaks down the top 4 ways to improve your health and overcome weight gain, inflammation, and chronic stress in 2021.
Additional Resources for you:
Adrenal Fatigue Help: https://www.glutenfreesociety.org/natural-help-for-adrenal-fatigue/
No Grain No Pain – http://nograinnopainbook.com/
00:00 – intro and overview
02:02 – 4 ways chronic stress destroys the body
06:16 – diet
16:25 – sleep
39:06 – exercise
48:39 – sunshine
53:41 – Q&A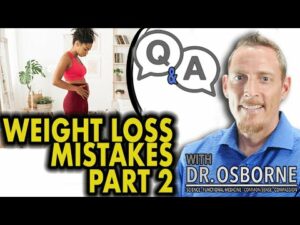 Think you might be gluten sensitive? Take the...