Nutritional Supplementation Resources discussed in this video:
👉Detox C – http://glutenfreesociety.org/DetoxCPowder
👉Biotic Defense (Probiotic) – https://bit.ly/3m0wQPm
👉Ultra Liver Detox – https://www.glutenfreesociety.org/shop/supplements/general-health/ultra-liver-detox/
👉Lipogest – http://glutenfreesociety.org/Lipogest
During the holiday season, it is often too easy to indulge. With parties and time with friends and family spent around rich food and sugary sweets, it's no wonder most of us feel sluggish and ready for a restart with the beginning of a new year. While some will look to detox pills and trendy concoctions for their fresh start, rebooting your body can actually be done with a few simple strategies.
00:00 – intro and overview
01:10 – breathing
07:58 – sweating
13:46 – Number 1
19:52 – Number 2
28:17 – the number one rule of detox
39:10 – Q&A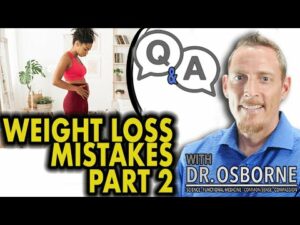 Think you might be gluten sensitive? Take the...