My favorite supplemental source of vitamin B12:
https://www.glutenfreesociety.org/shop/supplements/general-health/methylcobalamin-gluten-free-supplement/
Tired all the time? You might have a vitamin B12 Deficiency.
One of the hallmark signs and symptoms of b12 deficiency is severe tiredness or fatigue. That's because this vitamin is needed to help you deliver oxygen to your brain and muscles.
There are different causes of vitamin B12 deficiency, but one of the most common causes is gluten induced intestinal and stomach damage.
Vitamin B12 is essential for methylation and body detoxification. Low B12 can cause an increase in homocysteine (a chemical that causes inflammation). Low B12 can cause choline deficiency leading to increased risk for fatigue and fatty liver. Additionally, a vitamin B12 deficiency causes macrocytic anemia. Anemia makes it difficult for red blood cells to carry oxygen to your tissues leading to severe energy deprivation and fatigue.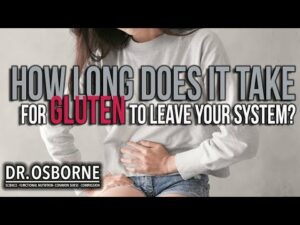 Gluten Shield - specially formulated for those seeking...