Are You Chasing Your Own Tail With Heart Disease Medication?
What side effects should you be concerned about when taking medicine to lower cholesterol and blood pressure. In this video, I discuss The Ignored Side Effects of Heart Medications – Cholesterol and Blood Pressure
The primary medicines used to lower cholesterol and blood pressure to reduce the risk of heart disease are called statins. Unfortunately, these medicines can cause coq10 deficiency and blood pressure medicines can cause B-vitamin deficiencies. These nutritional deficiencies can actually cause heart disease, elevated blood pressure, congestive heart failure, low antioxidant function, and more.
this is exactly why taking them might be counter productive. Get with your doctor to discuss these issues and to measure your nutritional status.
You can learn more about the cholesterol myth right here – https://www.youtube.com/watch?v=2VgCHb4Xas4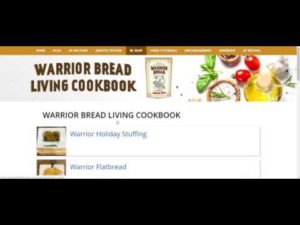 Grab Warrior Bread Here: https://www.glutenfreesociety.org/shop/supplements/warrior-bread-grain-free-bread-mix-presale/ Check out our...