Symptoms & Causes of Biotin Deficiency
Biotin Absorption Breakdown:
Absorbed by cells of the small intestine
Pancreas helps this process with the enzyme – Biotinidase
**Inflammatory bowel disease and pancreatic inflammation could contribute to deficiency – examples of diseases – celiac disease and pancreatitis.
Common Symptoms Caused By Biotin Deficiency
Perioral dermatitis
Graying discoloration of the skin
Seborrheic dermatitis
Alopecia (Hair Loss)
Muscle Pain (Myalgia)
Brittle Nails
Nausea
Depression
Fatigue
Neuropathy (Hyperesthesia)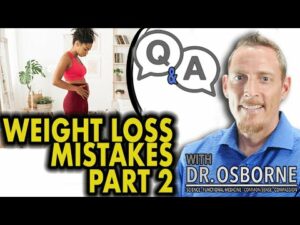 Think you might be gluten sensitive? Take the...