Is a gluten free diet helpful for healing psoriasis?
Take this quiz to determine if a gluten free diet is right for you –
https://www.glutenfreesociety.org/gluten-sensitivity-intolerance-self-test/
Skin of fire? Check out these natural solutions for psoriasis
1. Go completely gluten free. Gluten can contribute to psoriasis, and several research studies have confirmed that going gluten free can lead to improvements:
https://www.ncbi.nlm.nih.gov/pubmed/10651693
https://www.ncbi.nlm.nih.gov/pubmed/14690336
Psoriasis has a strong connection to diet. Other foods linked to psoriasis are soy, dairy, and sugar. Remember that skin grows from the inside out. Food matters. What you eat will show up in your skin.
2. Have your doctor check your vitamin and mineral levels. Many nutrients are important to support your body's ability to heal from chronic inflammation. Zinc, vitamin A, and vitamin B12 are particularly important to help support the healing process for inflamed skin. These nutrients have been shown to be beneficial for skin health in thos suffering with psoriasis, eczema, and other inflammatory skin diseases.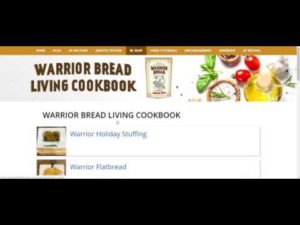 Grab Warrior Bread Here: https://www.glutenfreesociety.org/shop/supplements/warrior-bread-grain-free-bread-mix-presale/ Check out our...