Grains, the source of gluten, are generally high in oxalates. This is especially true for wheat, bulgar, barley, rye, brown rice, and teff. The pseudograins buckwheat, amaranth, and quinoa are also high in oxalates.
In addition, oxalates concentrate most in the bran, the outer layer of the grain. So whole grains have higher amounts of oxalates when compared to refined grains, such as white flour and white rice.
For some, gluten damages the lining of the intestines and causes inflammation. As a direct result, more oxalates are absorbed into the bloodstream. In addition, gut dysfunction may make it harder to eliminate accumulated oxalates. Intestinal inflammation also disrupts the digestive process and prevents certain nutrients from being absorbed.
Gluten, pesticides (e.g., glyphosate), additives in processed foods, and intestinal damage from gluten can all disrupt the balance of bacteria residing in your gut. More specifically, it can reduce species of bacteria (e.g., oxalobacter formigenes) that are capable of degrading oxalates, which help prevent oxalate absorption as well as help eliminate oxalates from the body.
Eating a gluten-rich, processed food diet is also associated with candida (i.e., yeast) infections. Candida produces an enzyme capable of breaking down collagen in your body. And the by-products of this reaction can be converted into oxalates.
Those with gluten sensitivity may be treated with medications that can increase the burden of oxalates. For example, NSAIDs can damage the lining of your gut as well as your kidneys. Steroids can also cause intestinal harm. And antibiotics can kill beneficial gut bacteria that degrade oxalates.
Oxalates aren't just a problem for those with gluten sensitivity. Other chronic conditions cause gut inflammation, malabsorption, bacterial imbalances, and so on.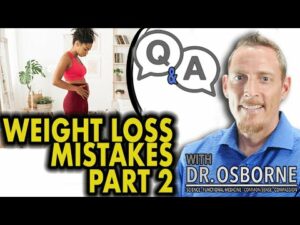 Think you might be gluten sensitive? Take the...