Let's talk about holiday eating for the gluten sensitive. Or rather, how to survive eating during the holidays if you are gluten sensitive. Because undoubtedly there will be friends and loved ones that won't leave you be until you take a bite of what they're serving. They'll probably say things like "one bite isn't going to kill you," "come on, live a little," or "it's the holidays!"
Sound familiar?
Well, the problem is that most people eat processed junk. And that means the food they want to share with you is almost always junk. Junk filled with gluten, starch, sugar, artificial colors, flavors, and sweeteners, thickeners, emulsifiers, preservatives, and so on. Ingredients that so many of us react to.
Now, I understand that sharing food is considered in many cultures an act of love. But if we're partaking in the sharing of garbage, it becomes an act of self-destruction. And if the people around you aren't aware of the importance of eating to nourish your body as opposed to poison it, then it can become a struggle, especially during the holidays.
So where do you draw the line? How do you navigate these tricky situations so that you don't let holiday junk food get the best of you? So you can spend the holidays feeling your best as well as keep your immune system strong to defeat any viruses you may encounter.
00:00 – intro
00:27 – keeping it real over the holiday season
06:04 – stay strong
09:49 – start your New Year's Resolution now
12:20 – share your health goals with your loved ones
14:25 – offer to be the host
21:12 – gluten shield
24:00 – excessive carb intake
26:00 – recipes
29:23 – Q&A
To connect with Dr. Osborne visit:
Facebook: https://www.facebook.com/DoctorPeterOsborne/
*These statements have not been evaluated by the Food and Drug Administration. This video is not intended to diagnose, treat, cure or prevent any disease. It is strictly intended for educational purposes only. Additionally, this information is not intended to replace the advice of your physician. Dr. Peter Osborne is one of the most sought after alternative and nutritional experts in the world. A Diplomate with the American Clinical Board of Nutrition, a graduate of Texas Chiropractic College, and a doctor of pastoral science, Dr. Osborne is one of the world's leading authorities on gluten, nutrition, and natural health. He is the founder GlutenFreeSociety.org, one of the world's largest informational sites on gluten sensitivity. In addition, he is the author of the best selling book, No Grain No Pain, published by Touchstone (Simon & Schuster). His work has been featured by PBS, Netflix, Amazon, Fox, and many other nationally recognized outlets. For more information, visit us at https://www.glutenfreesociety.org/ or call 281-903-7527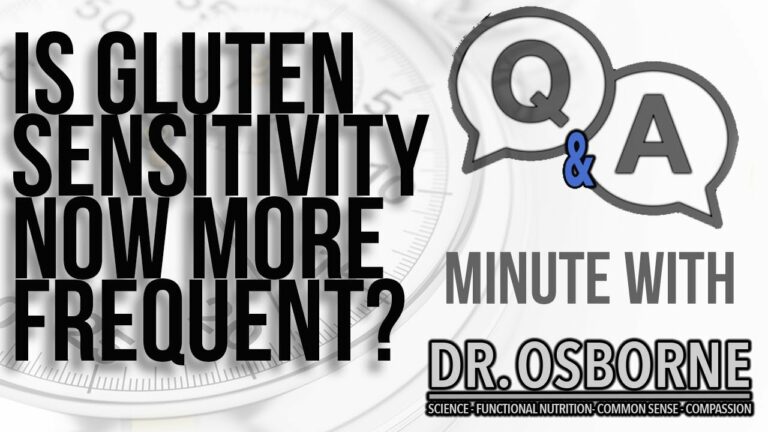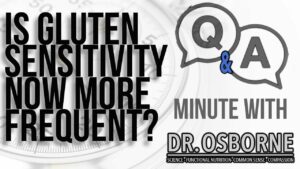 Think you might be gluten sensitive? Take the...