For more information on Dr. Terry Wahls and the Wahls Protocol for the treatment of multiple sclerosis, check out her books:
The Wahls Protocol – https://amzn.to/2RRzsTt
The Wahls Protocol Cookbook – https://amzn.to/3bt9WeN
Because MS has such a debilitating outcome, the question about whether or not natural treatments (including the gluten free diet) are effective comes up on a regular basis. I conducted one of the most profound podcast interviews with Dr. Terry Wahls. Dr. Wahls was confined to a wheelchair with multiple sclerosis. We discuss the connection between gluten and multiple sclerosis, but also go into detail about action steps you can take to naturally overcome MS. What makes Dr. Wahls an expert on this? Aside from being trained in medicine, she suffered with the disease. Frustrated with mainstream treatments, she began the diligent process of investigation and research. After ditching the drugs and changing her diet, she made a full recovery. She now rides her bike on a regular basis.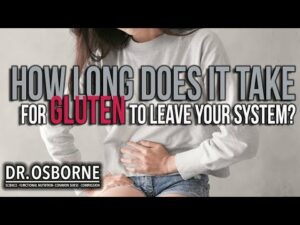 Gluten Shield - specially formulated for those seeking...