How Do You Know If you Have Leaky Gut? Ask Your Doctor For These Tests because they help to identify the causes of leaky gut (AKA intestinal permeability)
1. Food Allergies, sensitivities, and intolerance
2. Get tested for gluten sensitivity (genetic testing is the most accurate – https://bit.ly/2ng1Tyn
3. Comprehensive gut testing to analyze bacteria, microbiome, inflammatory markers, digestion markers, and dysbiosis.
Remember that there is no great single test that can identify a leaky gut. Identifying the key triggers and removing them from your diet and lifestyle is an important step in healing a leaky gut
#LeakyGut
#Howtoidentifyleakygut
#HealingLeakyGut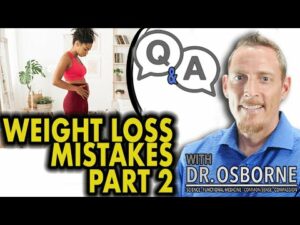 Think you might be gluten sensitive? Take the...