Just because a food is labeled gluten-free doesn't mean that it is healthier than a similar gluten-containing counterpart. A processed food labeled gluten free is generally still junk food. But because the gluten-free label has developed a reputation for somehow being more health-conscious, it's easy to be fooled.
Rather than seeking out foods with gluten-free labels, seek out healthy whole foods that don't come with a laundry list of ingredients that you can't pronounce or understand. Foods like fresh produce or pasture-raised eggs. Most food that is naturally gluten-free doesn't come with a label and is a far better option than a product intended to mimic a gluten-containing counterpart.
To connect with Dr. Osborne visit:
Facebook: https://www.facebook.com/DoctorPeterOsborne/
*These statements have not been evaluated by the Food and Drug Administration. This video is not intended to diagnose, treat, cure or prevent any disease. It is strictly intended for educational purposes only. Additionally, this information is not intended to replace the advice of your physician. Dr. Osborne is not a medical doctor. He does not treat or diagnose disease. He offers nutritional support to people seeking an alternative from traditional medicine. Dr. Osborne is licensed with the Pastoral Medical Association.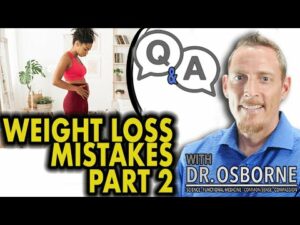 Think you might be gluten sensitive? Take the...