Gluten and Pain – Is There A Connection?
If you think gluten may be contributing to your pain, arthritis, or autoimmune issue, take the "am I gluten sensitive" quiz right here.
You can use the table of contents below to fast forward to the section in this video that you would like to view…and if you want access to the full scientific articles, references, and infographics, click here.
00:00 – show overview
01:30 – statistical data and projections
03:20 – The Prescription Pain Trap
08:00 – grains lead to "death by medicine"
10:00 – drugs that cause gut dysfunction
19:42 – known causes of leaky gut
21:21 – Autoimmune pain and arthritis conditions related to gluten
24:31 – evidence and research samples
29:40 – Psoriasis and psoriatic arthritis
32:30 – Don't wait on your doctor…it's up to you to arm yourself with info!
33:20 – "Grainbesity"
38:00 – Other things found in grain
42:00 – The vicious cycle
43:21 – Nutrient deficiencies that lead to chronic pain
54:46 – Q&A
Did going gluten free help with your pain? Leave a comment below.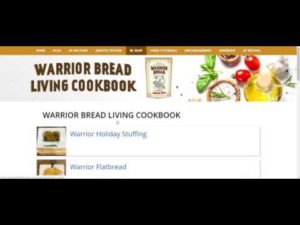 Grab Warrior Bread Here: https://www.glutenfreesociety.org/shop/supplements/warrior-bread-grain-free-bread-mix-presale/ Check out our...