Vitamin D – https://bit.ly/2kGoXVN
Vitamin C – https://bit.ly/2lTLQVW
Flu Shot…or Not? How effective is the flu shot?
Should you get a flu shot? This video news segment focuses on the CDC's actual data on the effectiveness of the flu shot.
Center for Disease Control and Prevention (CDC) statistics show that flu shot effectiveness varies from as low as 10% and as high as 60% with most years being less than 50% effective. Couple these poor outcomes with potential allergens often times added to the shot such as egg, mercury, polysorbate, etc.
What can be done as an alternative to support healthy immune function during cold and flu season.
1. High dose vitamin D therapy.
2. High dose vitamin C
3. Zinc
4. Vitamin A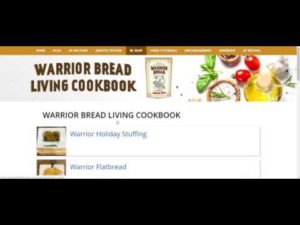 Grab Warrior Bread Here: https://www.glutenfreesociety.org/shop/supplements/warrior-bread-grain-free-bread-mix-presale/ Check out our...