Research has found that meat glue exposure increases the permeability of the GI tract, therefore increasing the leaky gut scenario that is a precursor to autoimmune disease.
It also makes proteins that you eat more allergic than they would be if you weren't eating them with meat glue .
That's a big one because even if you're following the traditional gluten-free diet, if you're eating process grains of the oak, corn, and rice variety and you're eating those process grains that contain meat glue and the process grains still do contain gluten, but now you're exacerbating that with the meat glue in the products.
This is a very sticky substance just like sugar is, so getting into your bloodstream systemically can change the shape in the structure and function of the proteins is the law in in physiology and maybe heard me say this before but structure dictates function.
So when you change the structure of something by adding a chemical that alters that structure, what's going to happen as a result of that change is anyone's guess.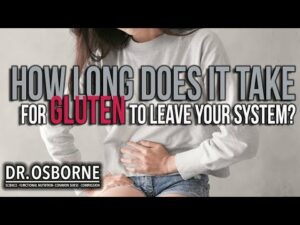 Gluten Shield - specially formulated for those seeking...