Links discussed in this video:
No Grain No Pain the book: https://amzn.to/2OlzGkX
Autoimmune Revolution: http://autoimmunerevolution.org/
Don't Fall for these Gluten Free Diet Myths! Do you have celiac, gluten intolerance, gluten sensitivity, wheat allergy, or grain sensitivity? Have you been told that a gluten free diet is dangerous to follow?
If you are going on a gluten free or celiac diet, and you are new to the information, you have to start with a basic understanding of a few things. So here are some of the gluten free diet beginners basics:
1. A gluten free diet is not dangerous
2. A gluten free diet does not cause malnutrition
3. Processed gluten free foods are unhealthy
4. To recover from years of gluten induced damage, you have to eat real whole foods.
5. You doctor probably knows less about gluten than you do.
6. The gluten free food industry is in part to blame for perpetuating the suffering of those with gluten sensitivity and celiac disease.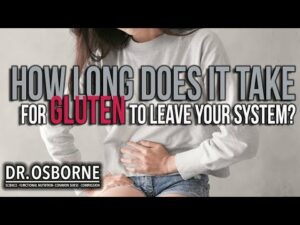 Gluten Shield - specially formulated for those seeking...