CoQ10 does more than just give you energy and help you detox. It is very very critical for a number of different functions.
Your body can make CoQ10 if you have the building blocks to create it. If you are blocking your cholesterol, you are reducing your body's ability to produce CoQ10.
How many of you have been put on medicine for high cholesterol? You're blocking your ability to fight inflammation naturally. And then you develop chronic pain as a result of taking the medication. If you just stop and start asking the right questions, you can begin to see the complete picture.
To connect with Dr. Osborne visit:
Facebook: https://www.facebook.com/DoctorPeterOsborne/
*These statements have not been evaluated by the Food and Drug Administration. This video is not intended to diagnose, treat, cure or prevent any disease. It is strictly intended for educational purposes only. Additionally, this information is not intended to replace the advice of your physician. Dr. Osborne is not a medical doctor. He does not treat or diagnose disease. He offers nutritional support to people seeking an alternative from traditional medicine. Dr. Osborne is licensed with the Pastoral Medical Association.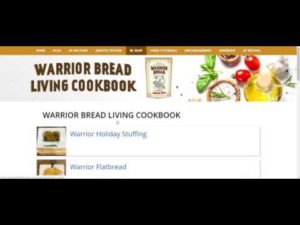 Grab Warrior Bread Here: https://www.glutenfreesociety.org/shop/supplements/warrior-bread-grain-free-bread-mix-presale/ Check out our...