Can Mold Contribute to Autoimmune Disease? The immune response mold causes is also sometimes referred to as CIRS (chronic inflammatory response syndrome).
The simple answer is yes. Is this 4 part video series, Dr. Osborne breaks down the science on the this topic.
Current research shows that mold can contribute to autoimmune disease (and what many refer to as chronic inflammatory response syndrome), but also that autoimmune disease treatment can contribute to immune suppression making people more susceptible to mold related illness.
This is especially true for people who are taking immune suppressing medications to treat their autoimmune diseases.
Toxic mold exposure has been researched and shown to cause nerve damage, autoimmunity, cancers, and many other health issues.
To connect with Dr. Osborne visit:
Facebook: https://www.facebook.com/DoctorPeterO…
Pinterest: https://www.pinterest.com/docosborne/
Instagram: https://www.instagram.com/drosborne
Twitter: https://twitter.com/glutenology
*These statements have not been evaluated by the Food and Drug Administration. This video is not intended to diagnose, treat, cure or prevent any disease. It is strictly intended for educational purposes only. Additionally, this information is not intended to replace the advice of your physician. Dr. Osborne is not a medical doctor. He does not treat or diagnose disease. He offers nutritional support to people seeking an alternative from traditional medicine. Dr. Osborne is licensed with the Pastoral Medical Association.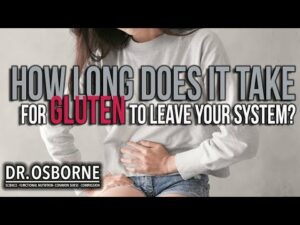 Gluten Shield - specially formulated for those seeking...