If you think gluten may be causing your skin issues, take the "am I gluten sensitive" quiz right here.
You can use the table of contents below to fast forward to the section in this video that you would like to view…and if you want access to the full scientific articles, references, and infographics, click here.
00:00 – intro and overview
01:40 – gluten's relationships to skin disorders
02:10 – vitiligo
07:15 – dermatitis herpetiformis
09:37 – urticaria
14:15 – eczema
17:20 – psoriasis
20:14 – rosacea
25:10 – acanthosis nigricans
31:00 – summary of disorders
32:15 – nutritional relationships and deficiencies
41:40 – Q&A
Did going gluten free help with your skin issues? Leave a comment below.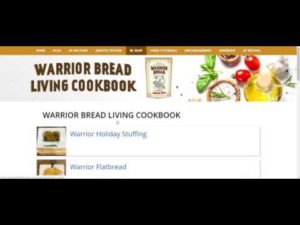 Grab Warrior Bread Here: https://www.glutenfreesociety.org/shop/supplements/warrior-bread-grain-free-bread-mix-presale/ Check out our...