Take the gluten Quiz – https://bit.ly/2jUMCRK
Vitamin B12 – https://bit.ly/2MPaN14
Can Gluten Cause Neuropathy? Gluten & Nerve Damage
The simple answer is yes. Gluten can cause both central and peripheral neuropathy.
Research studies show that gluten in a neurotoxin. Gluten exposure has been linked to a number of neurological diseases including:
Neuropathy
MS – a disease caused by damage to the myelin sheath
Bipolar disease
Schizophrenia
Migraine
Depression
Epilepsy
ADD…and more
Gluten can cause neuropathy in the hands, feet, inner ear leading to vertigo, and more.
Gluten cause also cause a vitamin B12 deficiency. B12 deficiency can cause neuropathy and nerve damage as well. Some of the symptoms of vitamin B12 deficiency are numbness, tingling, burning of the hands and feet. If you think you might have a gluten sensitivity, make sure to take the quiz in the link above.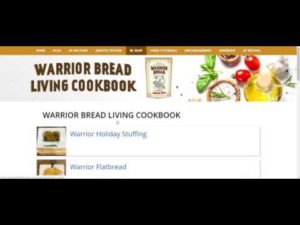 Grab Warrior Bread Here: https://www.glutenfreesociety.org/shop/supplements/warrior-bread-grain-free-bread-mix-presale/ Check out our...